Our Staff
Senior Leadership Team
Mr D Webster - Headteacher
Qualifications: BA PE Education, MA Education and Leadership, NPQH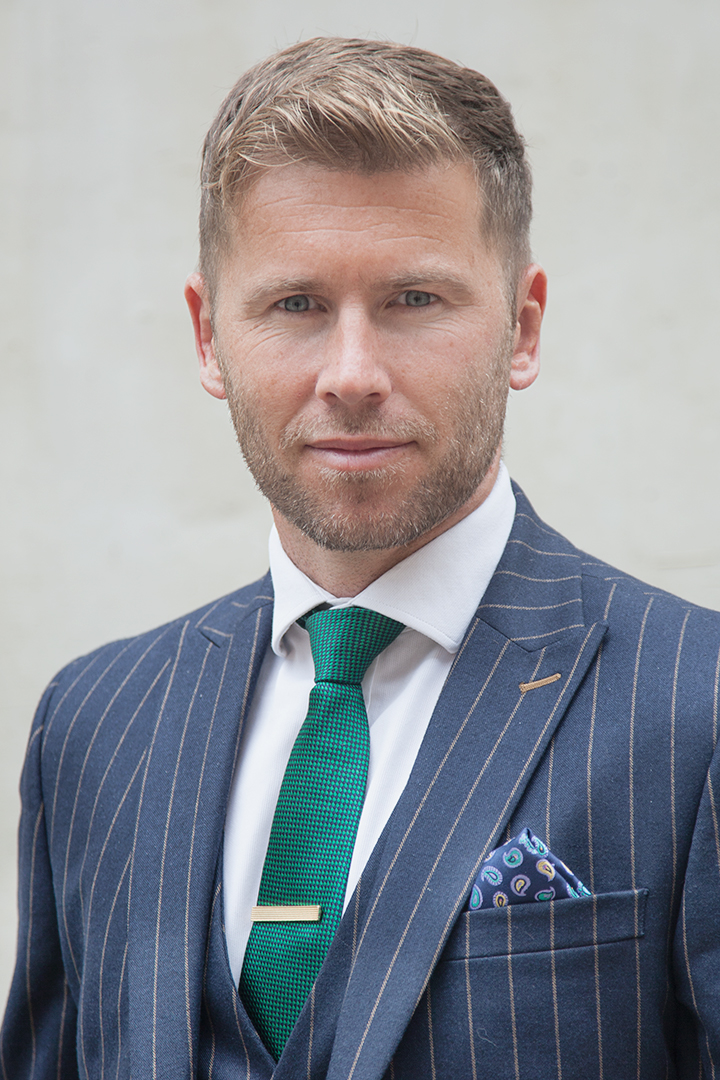 Mr Webster completed his undergraduate degree in Manchester and later completed his Masters degree in Education and Leadership from the University of Nottingham. He was awarded his National Professional Qualification in Headship in 2015. Before establishing Mercia School, Mr Webster spent his teaching career in two South Yorkshire schools, moving through the ranks from teacher, through middle management, deputy headship and eventually a headship of his own. In various roles, he transformed behaviour systems and significantly raised achievement. His first headship oversaw the remarkable turnaround of Newfield School, a school he left in the top 2% of schools nationally for progress measures.
Mr Webster has a deep-rooted belief in high standards of discipline and exceptional quality of teaching – no exceptions. Now, as headteacher of Mercia School, he is determined to establish a world class school that can rival any, including those in the public sector. A keen sportsman, he relishes teamwork and is thrilled to lead Mercia School where every teacher is committed to ending social and educational inequality.
Mr J Fisher - Deputy Headteacher & SENCO
Qualifications: BA (Hons) History, PGCE Secondary History, MA Education and Leadership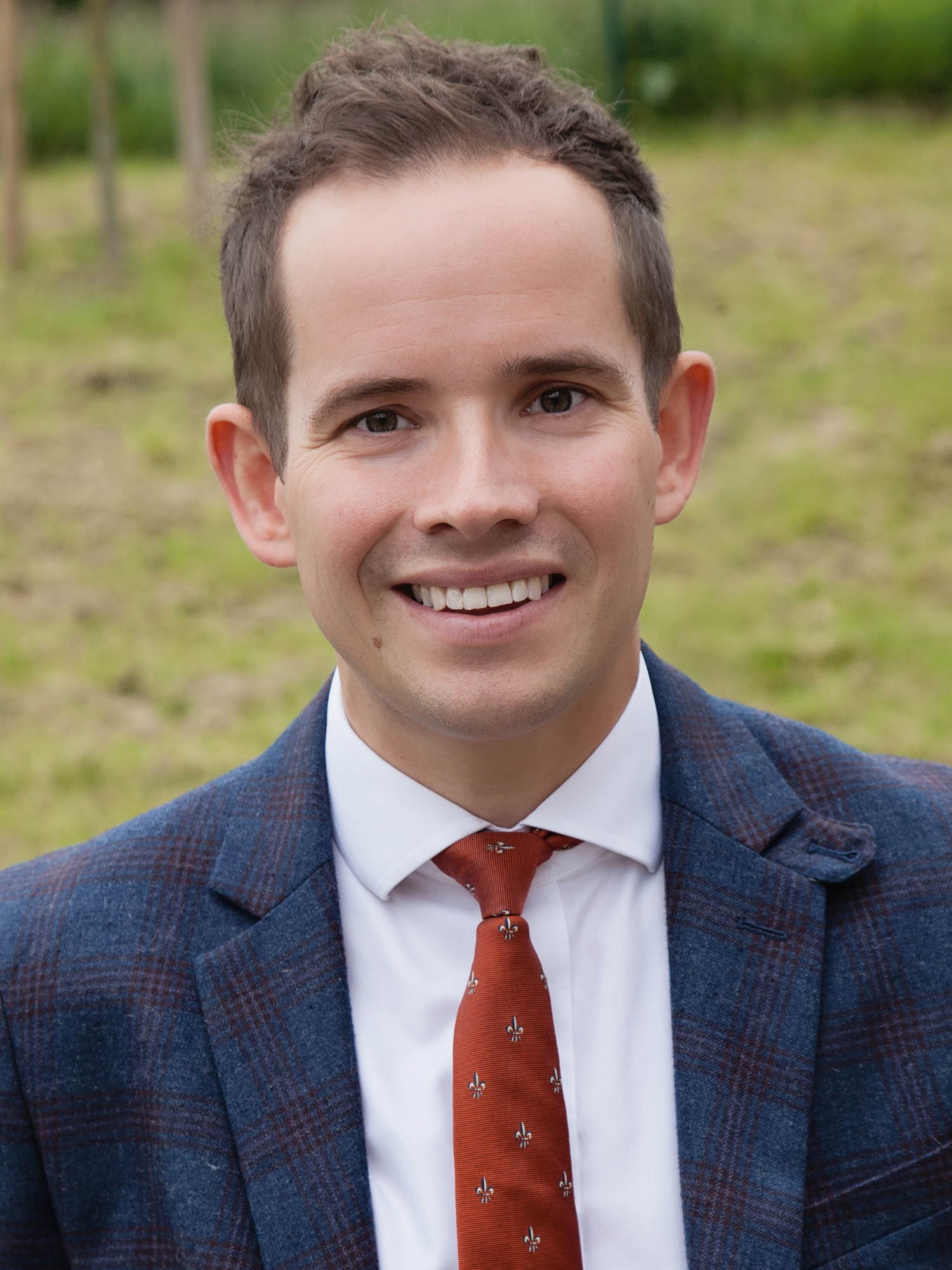 Mr Fisher read History at the University of York, graduating in 2011. He gained his Masters degree in Education and Leadership from the University of Manchester in 2015. Mr Fisher has a particular passion for twentieth century history with his specialism being Germany 1918-45, alongside an enduring fascination with both the First and Second World Wars. He has always been immensely passionate about history and delights in the prospect of motivating and pushing pupils to become brilliant historians.
Mr Fisher steadfastly believes that to fulfil your potential you must work hard and embrace challenge. This has been shown by his tenacious and imaginative leadership of History, Geography and Humanities departments across South Yorkshire. Having been a teacher, a head of department, a head of faculty and an assistant headteacher across two South Yorkshire schools, Mr Fisher has eleven years of experience in the education sector. Mr Fisher is a Teach First Ambassador and has a huge passion for eradicating inequalities in the UK education system. In addition to his roles in schools, Mr Fisher is a senior examiner for the AQA exam board, and he has extensive experience assessing student performance at both GCSE and A-Level.
Mr Fisher is fully committed to ensuring all pupils, especially those who may be disadvantaged or have a special educational need (SEN), learn well and thrive at school. As the school's named SENCO, Mr Fisher holds responsibility for ensuring the school meets the needs of pupils with SEN and takes this role very seriously. He believes a school's curriculum and teaching must make sure all pupils flourish and learn effectively.
Ms R Hollingsworth - Assistant Headteacher
Qualifications: BA English Literature and Language, PGCE Secondary English, MA Education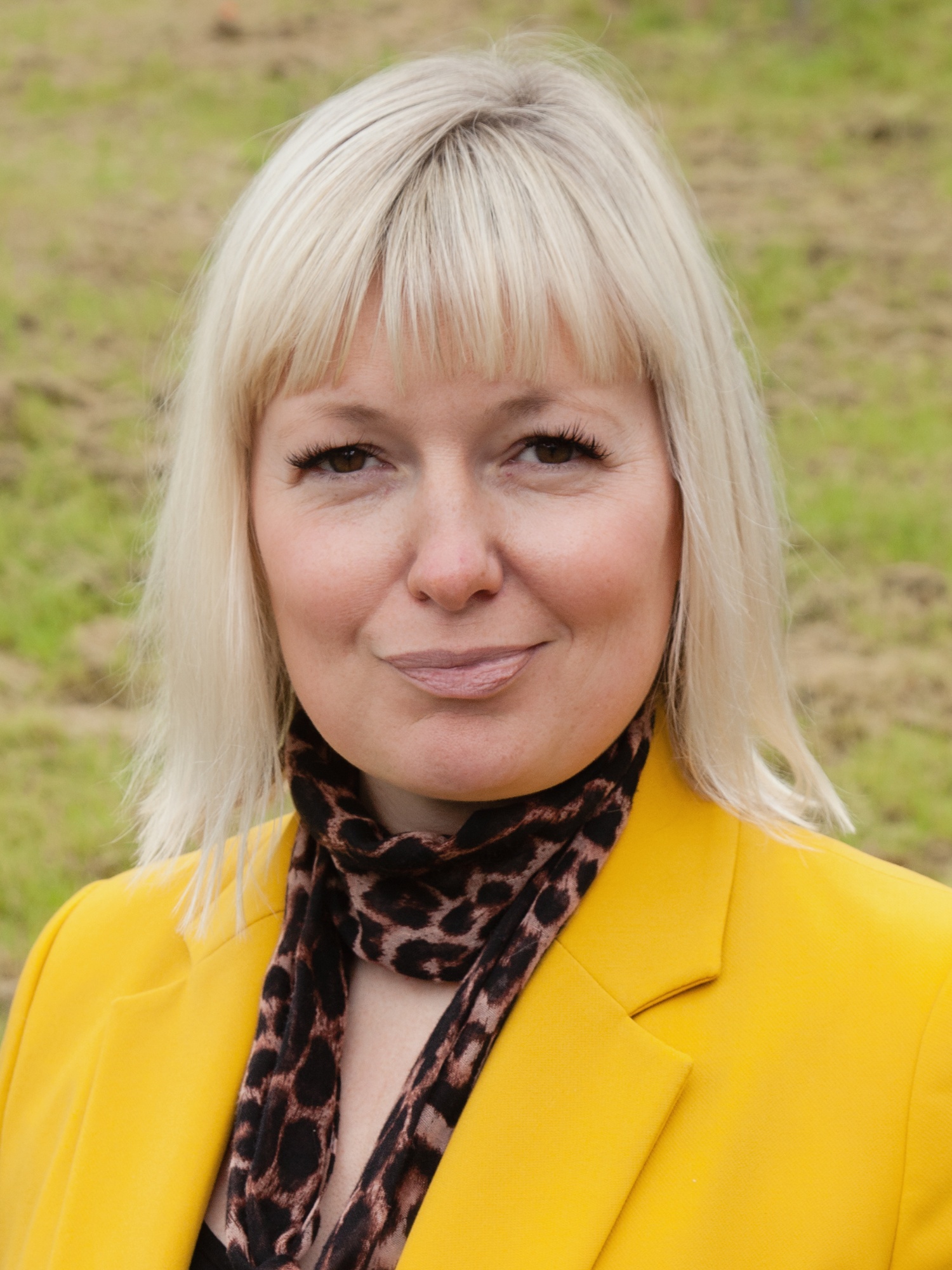 Ms Hollingsworth read English Literature and Language at Newcastle University, graduating in 2003. Initially teaching in Newcastle upon Tyne, before relocating closer to home and joining the Mercia Learning Trust, Ms Hollingsworth has a range of experience across city secondary schools, as Head of English. A Specialist Leader in Education (SLE) for English, Ms Hollingsworth has leadership experience across literacy, standards and curriculum design. Innovative in her approach to reading and creative writing, a love of learning is at the heart of her work and her lessons.
Particularly fond of 19th century literature and contemporary poetry, she can usually be caught reading or maybe even writing. As an exam marker for AQA GCSE Literature, Ms Hollingsworth has plenty of passion for English to keep her busy. She is always looking to further the quality of the Mercia English curriculum and ensuring there are special 'Mercia moments' for us all to share.
Miss J Green - Assistant Headteacher & Head of PE
Qualifications: BSc (Hons) in Physical Education with QTS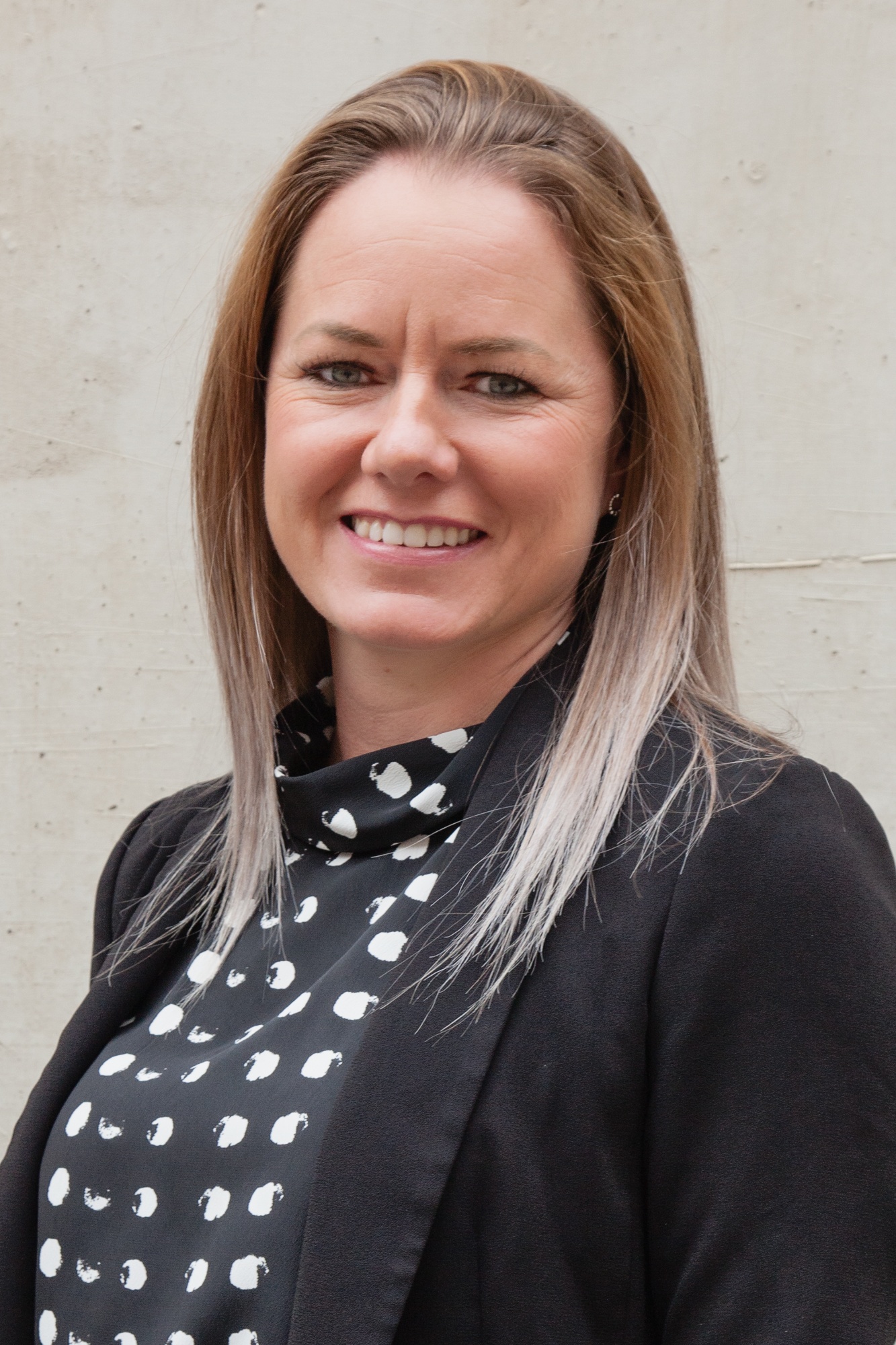 Miss Green completed her undergraduate studies in Physical Education in 2004, achieving a First Class honours degree from Sheffield Hallam University. Passionate about health and fitness, she has extensive expertise in the sport and leisure industry, notably as a fitness instructor and a coach specializing in gymnastics and trampolining. An artistic gymnast herself for over 14 years, Miss Green competed at local, regional and national levels in both individual and team events. She represented the East Midlands on numerous occasions and was once ranked second nationally. She continues to be a keen sportswoman, playing competitive netball in a range of local leagues and is eager to lead the school's Physical Education department and contribute to the extra-curricular offer.
Before joining Mercia School, Miss Green spent 16 years in a local Sheffield school. She excelled in various roles including Teacher of PE, Head of Upper School and Assistant Headteacher. Miss Green provided exceptional leadership of assessment and data systems, which significantly contributed to the school's 'Good' judgement achieved in 2017. An outstanding teacher, Miss Green has a passion for ensuring that all pupils make exceptional progress. In March 2020, she became a specialist assessor in educational testing after completing the Certificate in Psychometric Testing, Assessment and Access Arrangements. She works closely with the school's SENCO to make sure pupils who require additional support receive it.
Mr A Brown - Head of Sixth Form & Head of Mathematics
Qualifications: BA Economics and Management, PGCE Secondary Mathematics, MA Economics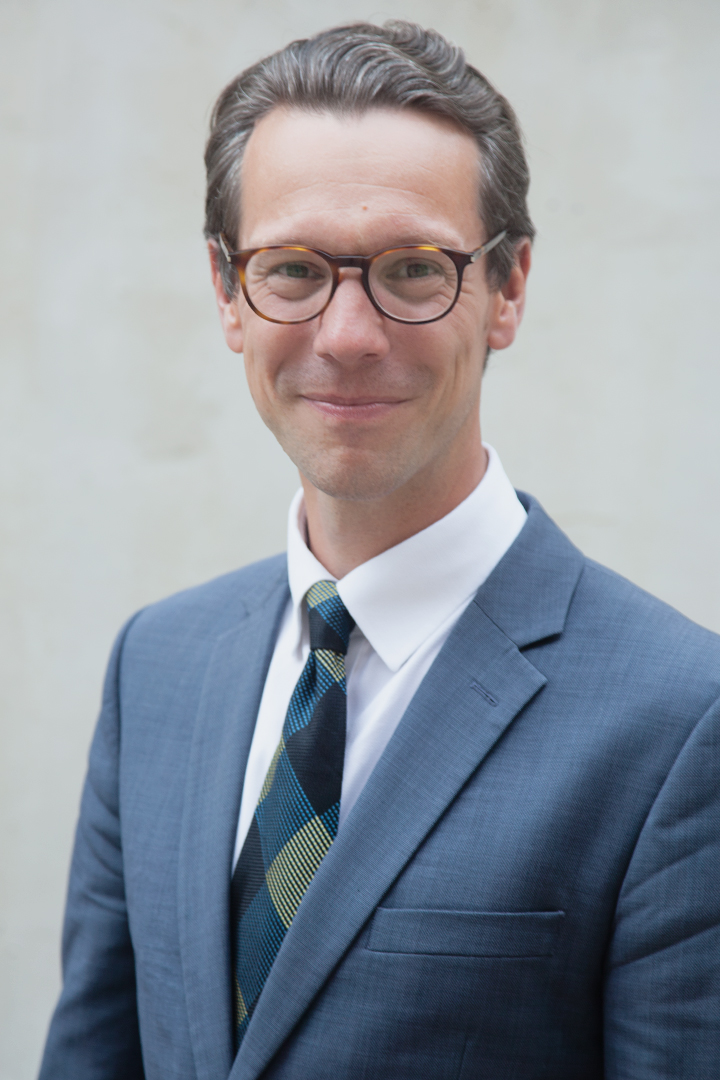 Mr Brown studied Economics and Management at the University of Oxford and later gained his Masters in Economics from University College London. Prior to becoming a teacher, Mr Brown worked as a Government Economist for almost 9 years in various roles. These included carrying out economic analysis of the UK housing market during the financial crisis whilst at the Office of the Deputy Prime Minister and leading a team of economists providing advice to Ministers at the Foreign and Commonwealth Office.
Following his relocation to Sheffield, Mr Brown trained as a teacher through the Mercia Learning Trust's 'School Direct' programme. His work at King Ecgbert School within the Trust has helped Mr. Brown become an exceptional practitioner. He has achieved nationally recognised results in GCSE and A Level Mathematics and Further Mathematics, as well as regularly leading A Level Economics students to outcomes that rival the very best in England. Mr Brown believes strongly that all children are entitled to an excellent mathematical education and that deep mathematical learning will lead to young people being able to access exciting opportunities across the range of sciences and social sciences.
Mathematics
Miss R Ellis - Teacher of Mathematics
Qualifications: BSc Mathematics and Geography, PGCE Secondary Mathematics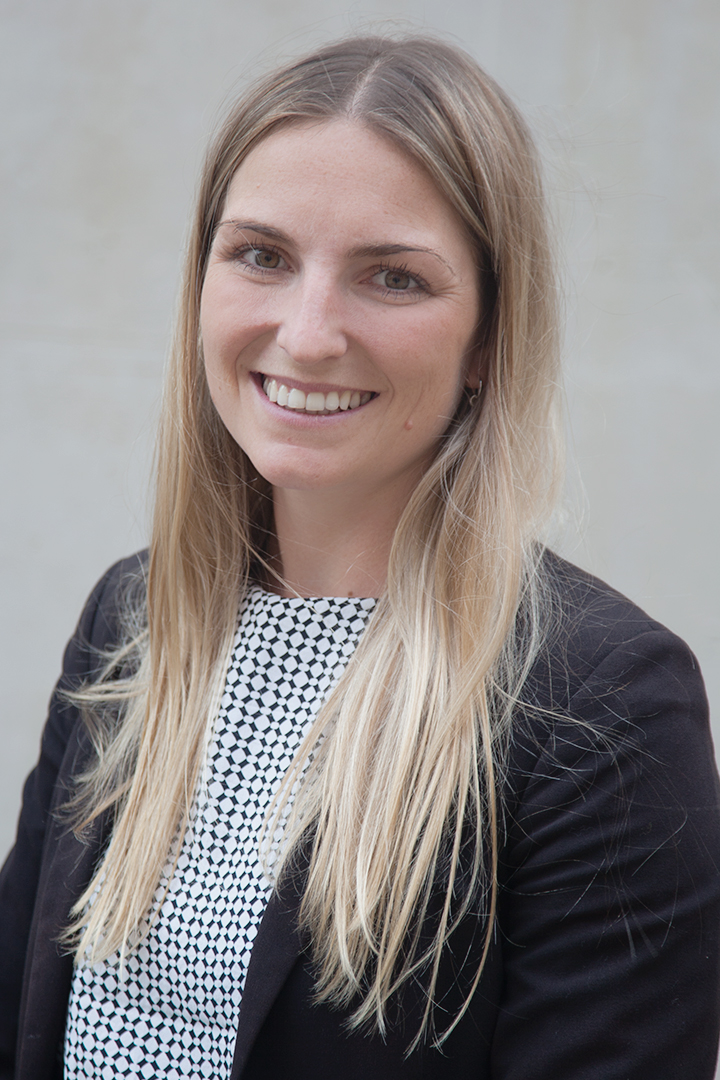 Miss Ellis read Mathematics and Geography at the University of Leeds, graduating in June 2011. Miss Ellis is a passionate advocate of mathematics in schools and believes pupils must have a suitable grounding in numeracy and mathematical problem-solving skills in order to thrive inside and outside the classroom. Miss Ellis believes strongly that equality in education is fundamental to any school's success. She is excited to plan schemes of learning from scratch to ensure all pupils, no matter their ability or background, receive an outstanding quality of education. Without question, Miss Ellis is an ardent mathematician and is tremendously eager to celebrate the mathematical successes our pupils have, no matter how large or small they may be. Miss Ellis absolutely adores working with young people and is genuinely excited about the potential of Mercia School.
When away from the classroom, Miss Ellis is a keen sportswoman. Whilst studying at the University of Leeds, she maintained a full-time hockey schedule as well as her studies and an active social life. Now living in Sheffield, she has found a new passion in rock climbing, which has taken her to incredible places around the globe. A dedicated and determined individual, Miss Ellis is highly motivated for the challenges and opportunities presented by Mercia School and enjoys playing her part in creating a world-class school.
Mr J Jewell - Teacher of Mathematics
Qualifications: BSc Mathematics and Statistics, PGCE Secondary Mathematics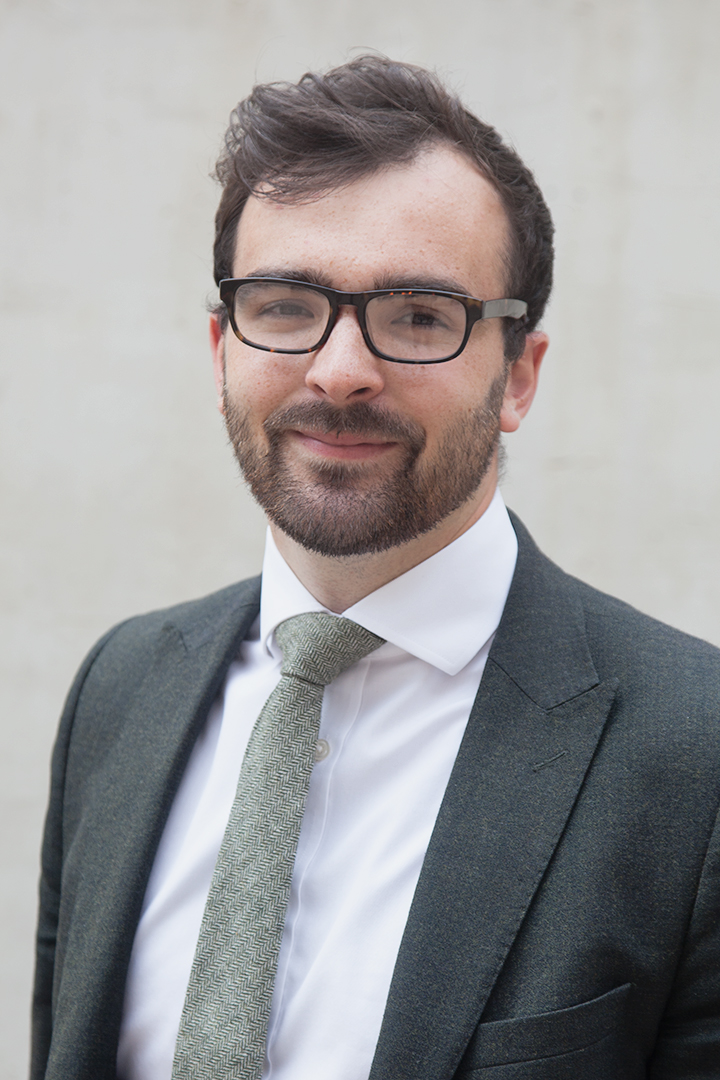 Mr Jewell read Mathematics and Statistics at the University of Sheffield, graduating in 2016. After successful completion of his degree, he joined Teach First and was placed in a vibrant secondary school in Doncaster. Mr Jewell loved his work in Doncaster and continues to relish the opportunity to help gifted mathematicians realise their potential. He has enjoyed a wide variety of experiences including Teacher of Mathematics, Second in Mathematics and hopes to gain further leadership experience in the coming years. Mr Jewell has experience teaching A-Level Mathematics which he absolutely loves, indeed, he attributes his own passion for mathematics to the highly enjoyable A-level experiences he received at school. Mr Jewell enjoys teaching the problem-solving element of mathematics because of the challenge it can present – he loves to put Mercia pupils through their paces in a friendly and supportive way!
Away from teaching, Mr. Jewell is a keen sportsman and brings his enthusiasm to the extra-curricular elements of Mercia School's longer school day, especially when it comes to rugby and cricket. He is really excited to ensure that pupils at Mercia receive the very best mathematics education possible, now and throughout their time at Mercia School.
Mr L Berry - Teacher of Mathematics
Qualifications: MMath(Hons) Mathematics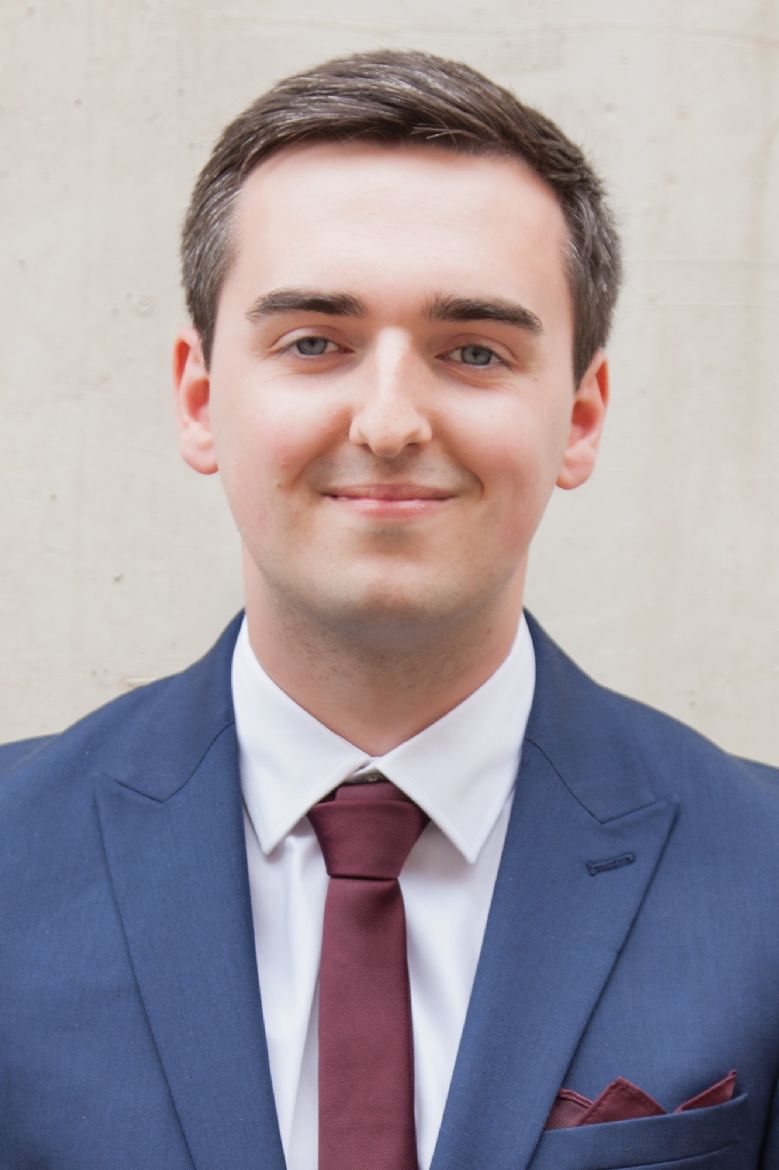 Mr Berry received his First-Class Masters degree in Mathematics from the University of Sheffield in 2020. He specialised in statistics, with a particular interest in the use of statistics to make the best decisions in a healthcare context. Part of the Future Teaching Scholars programme, Mr Berry has a wealth of in-school training and teaching experience. He has supported sixth-form students with their applications to Russell Group and Oxbridge Universities and will help Mercia pupils to access these outstanding universities as the school grows. During 2020-23, Mr Berry is working towards a masters-level qualification in Education, which includes Qualified Teacher Status. He is beginning his teaching career with Mercia School.
Knowing the importance of enrichment at Mercia School, Mr Berry is passionate about contributing widely to the pupil experience at Mercia School. He is especially passionate about musical education, playing the saxophone and piano himself. Mr Berry believes Mercia School is an institution where all pupils receive a world-class education irrespective of ability or background and therefore they are able to achieve their best in all subjects. Mr Berry is an ardent believer that a deep knowledge-based curriculum will lead to developing outstanding young people at Mercia.
Mr B Jennings - Teacher of Mathematics
Qualifications: MMath (Hons) Mathematics, PCGE in Secondary Mathematics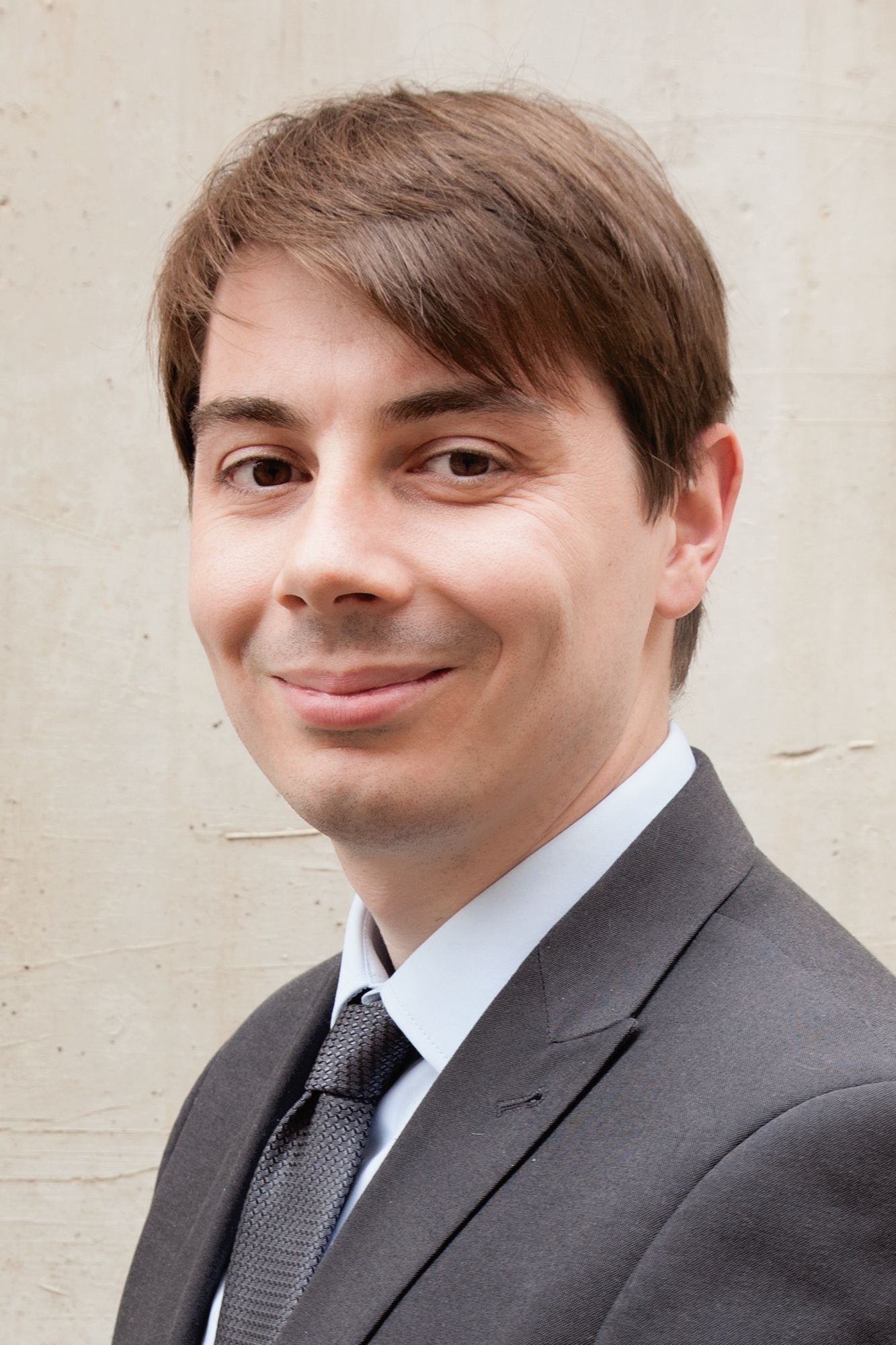 Mr Jennings studied mathematics at the University of Warwick, graduating with a master's degree (MMath) in 2013. Following this, he spent time as a researcher in the Department of Applied Mathematics and Theoretical Physics at the University of Cambridge, investigating topics related to mathematics and computer science.
While a researcher, Mr Jennings spent time teaching both secondary students and undergraduates. The challenge of communicating the beautiful and important ideas of mathematics, alongside a belief that all children should receive an education that can improve their future, lead him to take up a teacher training place at the University of Sheffield. Since then he has taught at schools in the area around Sheffield and Chesterfield. In his experience, mathematics education should focus on clearly establishing foundational skills and knowledge so that students can then deepen their understanding through solving challenging problems.
Aside from teaching, Mr Jennings has an interest in books of all types, believing the best way to understand the world is to learn as much about it as possible. Alongside focusing on ensuring his mathematics teaching is as clear and challenging as can be, he looks forward to helping Mercia's pupils access the broad education that Mercia offers.
Mr S Campbell - Teacher of Mathematics
Qualifications: BA (MA Cantab) Natural Sciences (First class), PGCE Secondary Mathematics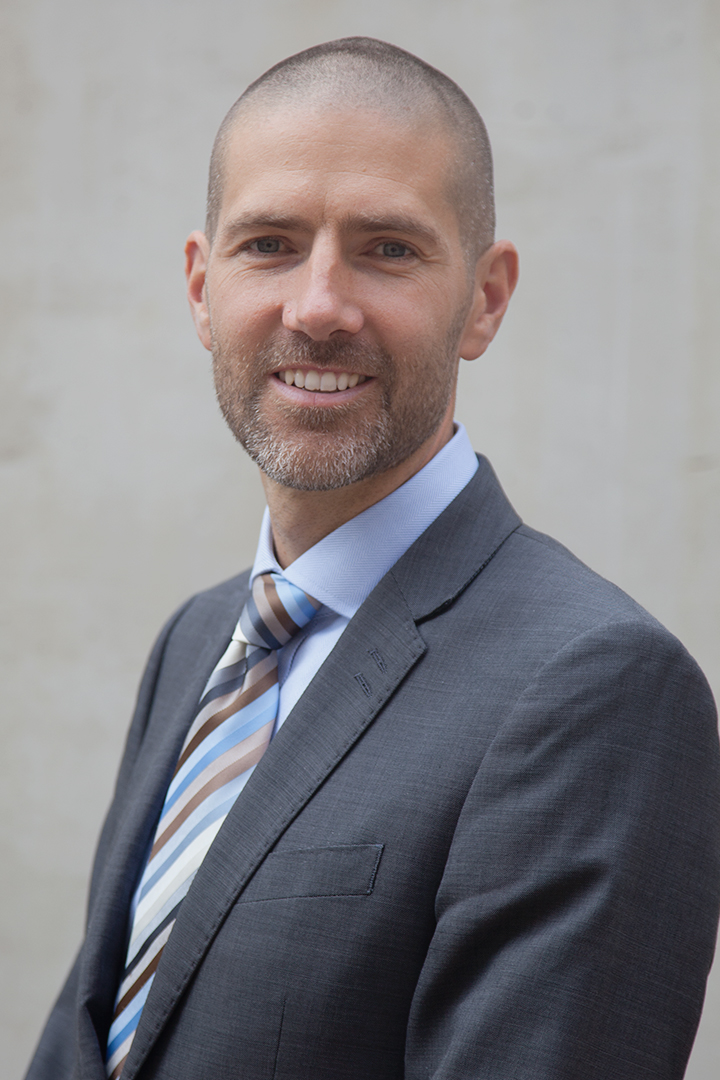 Mr Campbell read Natural Science at Queens' College, University of Cambridge, graduating in 2000. He then moved on to Linacre College, University of Oxford, to complete his PGCE in Mathematics. Exceptionally well qualified, Mr Campbell has an impressive track record as a teacher and head of department. Throughout 2010-2021, he worked at Sheffield High School for Girls, as Head of Mathematics for the last 5 years.
An avid researcher of best teaching practices, Mr Campbell is interested in how pupils learn Mathematics and he works tirelessly to ensure that every child in his classroom loves the subject. Having a particular passion for teaching A Level Further Mathematics, he loves seeing the spark of understanding as pupils get to grips with a new idea, and the satisfaction of seeing them make more progress than they thought possible.
Mr Campbell is a very active individual who loves all sorts of outdoor pursuits. He is a skilled runner and cyclist. After graduating from Cambridge, he spent 6 months in France studying French. Before teaching, he worked in the City of London for four years as a derivatives analyst, latterly running a graduate training programme.
Mr S Chow - Teacher of Mathematics
Qualifications: BSc Mathematics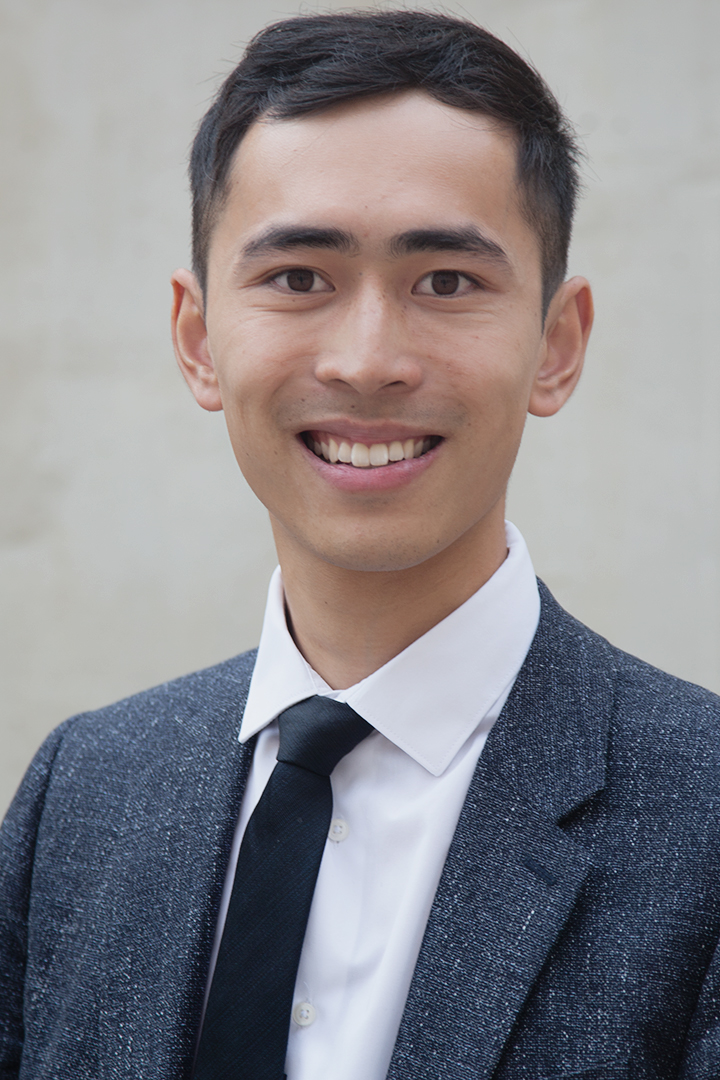 Mr Chow joins Mercia immediately after completing his degree in Mathematics, achieved from the University of Sheffield. Aspiring towards a career in teaching from a young age, Mr Chow Joined the Future Teaching Scholars programme to gain valuable teaching experience alongside his university studies. Throughout 2020-21, Mr Chow will be working towards Qualified Teacher Status.
A talented teacher already, he has extensive experience working with young people in a range of settings. Before beginning his degree, he was a Mathematics tutor for schools across Manchester. At university, he specialised in exploratory data analysis. Much of his work involved incorporating computer programming techniques to support data analysis in different contexts such as COVID-19 cases and classifying radiation showers in space.
Mr Chow is an active field hockey player and currently coaches two hockey teams for the University of Sheffield Hockey Club. He is excited to contribute to the sporting life of Mercia School. Away from sport, he is a keen musician and plays the French Horn at Grade 7 level.
Mr P Bowen - Teacher of Mathematics
Qualifications: BSc Mathematics, PGCE in Secondary Mathematics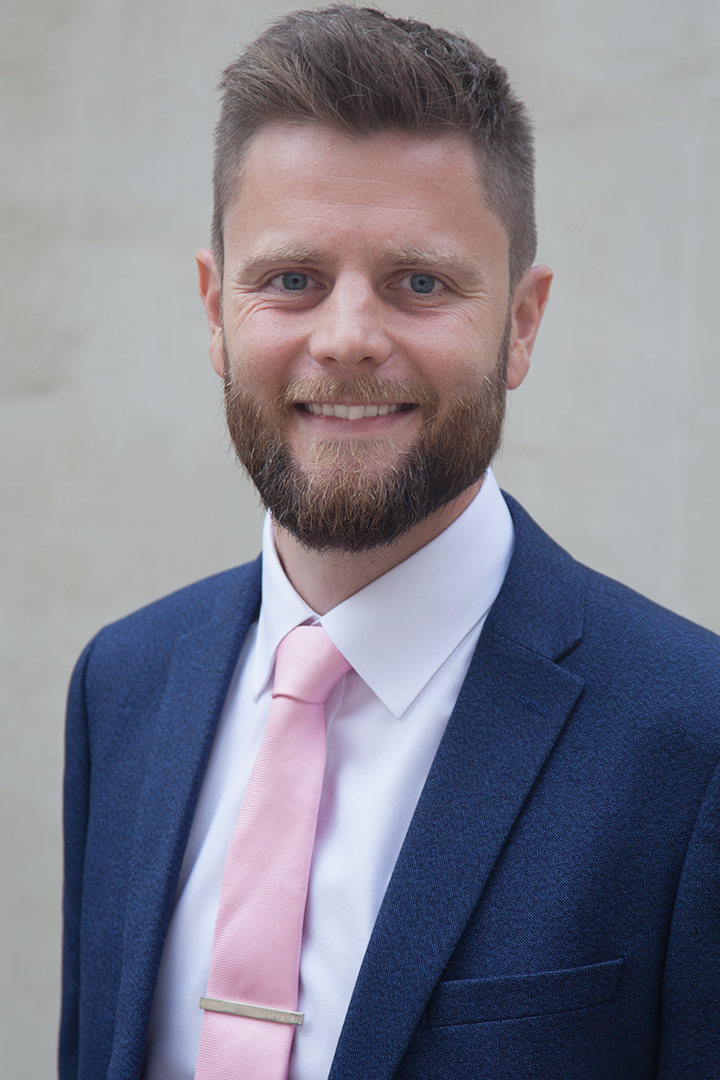 Mr Bowen has joined Mercia after spending five years as a Head of Mathematics at the International School @ ParkCity, Kuala Lumpur. Receiving his degree in Mathematics from the University of Sheffield, he specialises in Mechanics and has been teaching A Level Mathematics and Further Mathematics over the last five years.
Mr Bowen is excited to join Mercia School and looks forward to contributing to the sustained development of the Mathematics department. He is a keen advocate for healthy competition and has coached pupils in a number of competitions, such as the World Mathematics Championships and the UKMT Maths Challenge. Mr Bowen looks forward to contributing to Mercia's already flourishing reputation in intra-school Mathematics competitions.
Away from teaching, Mr Bowen is an avid runner. He has completed a number of marathons and recently ran the equivalent to the height of Everest for a team charity event. He also enjoys road cycling and mountain biking, something he is excited to continue as he and his family relocate to Sheffield.
English
Miss D Harvey - Head of English
Qualifications: BA English Literature, PGDE Secondary English, MA Education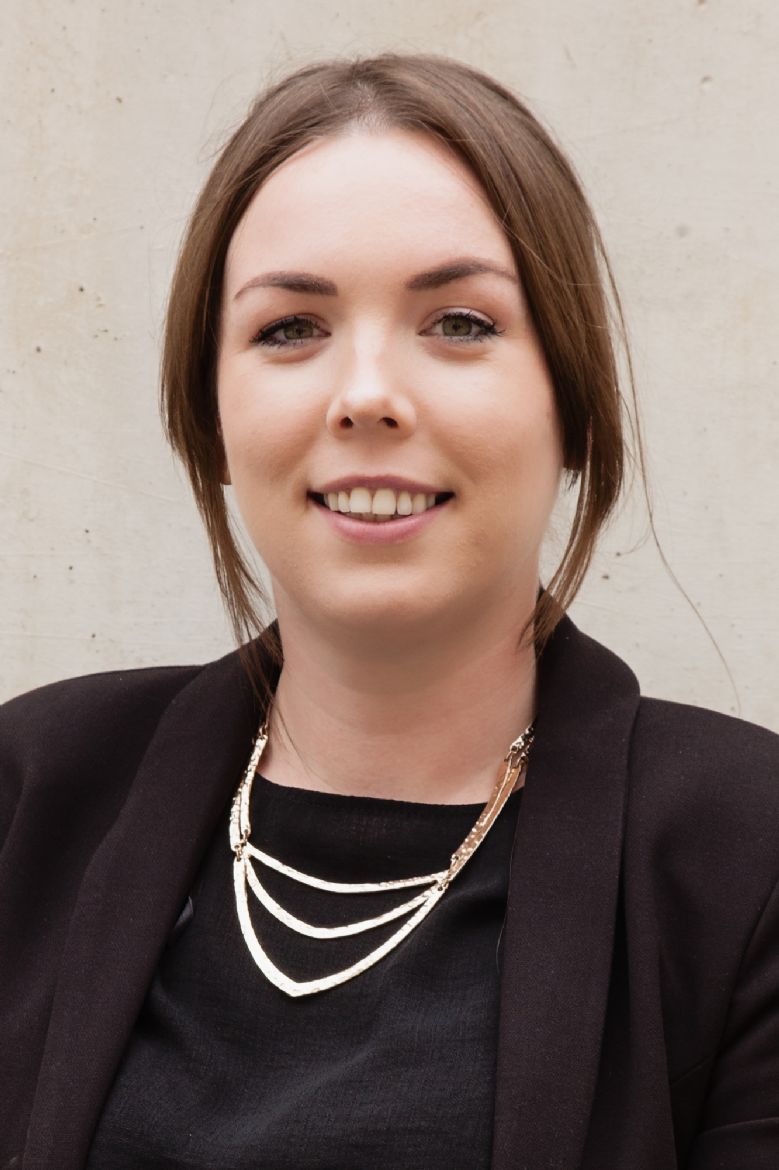 Miss Harvey read English Literature at Manchester Metropolitan University, graduating in 2013. She completed her MA in Education at The University of Sheffield, with her dissertation focussing closely on reading and developing pupil vocabulary. Miss Harvey has a relentless passion for academic study and has already had some of her written work published, she hopes to inspire Mercia pupils to love scholarship and strive for excellence in English and beyond. Miss Harvey believes that teachers are the experts in the room and advocates knowledge-rich teaching in English lessons. Miss Harvey has extensive experience in designing high quality curricula, as well as delivering impactful intervention that accelerates pupils' rates of progress.
Away from schooling, she has been involved in scouting for many years where she has encouraged the physical, intellectual, character, emotional, and social development of young people so that they may become accomplished members of society. With her undoubted knowledge and expertise, Miss Harvey is a tremendous asset to Mercia School's drive to ensure that all pupils make exceptional progress from their starting points. Miss Harvey believes every pupil is unique and deserves the very best in education and beyond.
Ms C Bolton - Teacher of English
Qualifications: BA English Literature, MA English Literature, PGCE Secondary English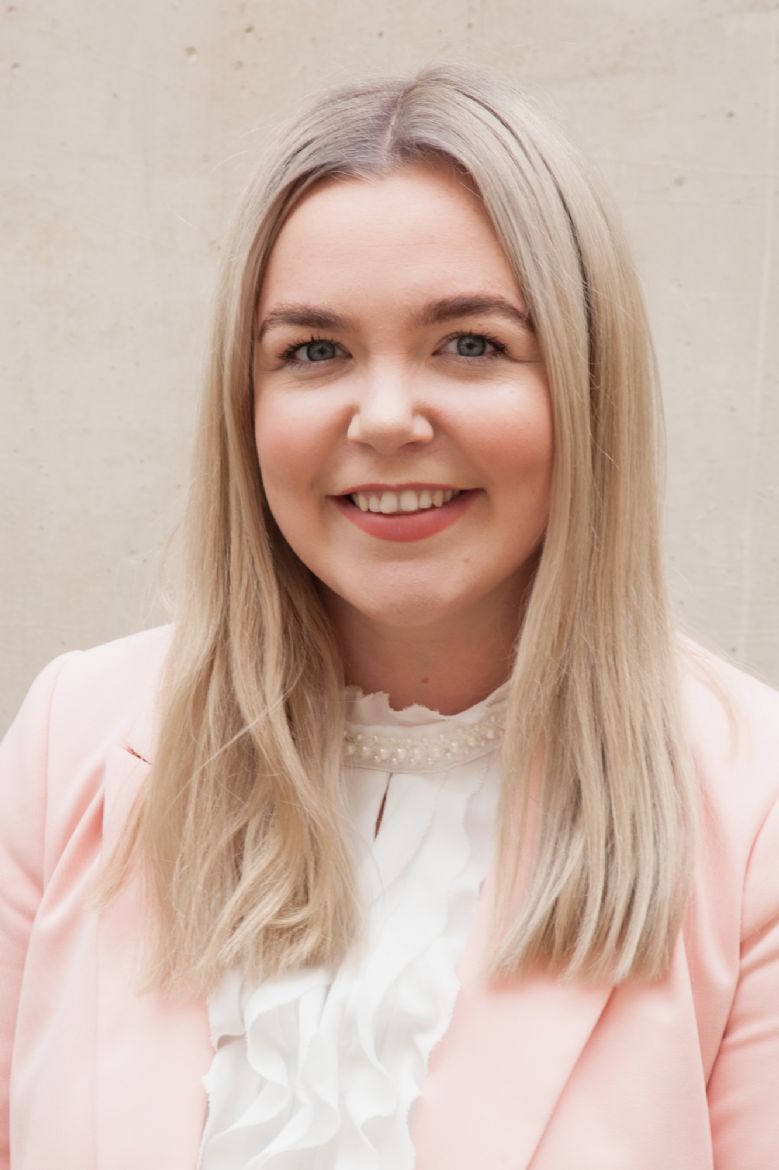 Before being awarded a scholarship to study her Masters degree in English Literature with the University of Sheffield, Ms Bolton graduated from the university with her undergraduate degree in 2012. Having worked within the Mercia Learning Trust since her teacher training year, Ms Bolton is an advocate for knowledge-based learning and using research to inform practice to ensure significant progress for every pupil that she teaches. Ms Bolton is passionate about social mobility for all, hoping to mobilise education and academia as tools to unlock the greatest possible opportunities for the youth of Sheffield.
In addition to promoting reading for pleasure as well as learning, Ms Bolton immerses herself within the extracurricular provision that thrives at Mercia School. When not indulging her interests in Romanticism, modern American literature and cinema, Ms Bolton is likely to be found humouring the Steel City Striders as an amateur runner.
Miss M Ansar - Teacher of English
Qualifications: BA English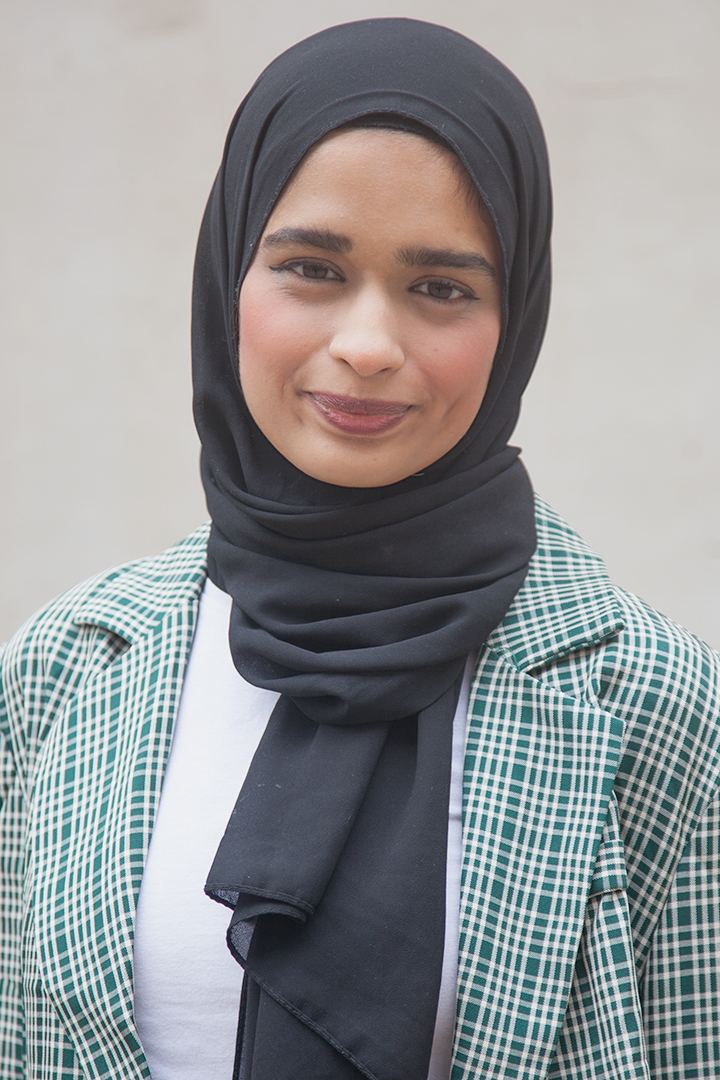 Miss Ansar studied English at the University of Cambridge, where she strengthened her special interests in social justice, postcolonial narratives, contemporary literature, fringe subcultures, the arts, and social activism. A trainee at Sheffield Hallam University, she is passionate about accessible education and firmly believes in championing underrepresented voices and ensuring a classroom environment always accounts for the multiplicity and richness a diverse community inherently has - so that students are able to recognise both themselves in what they're studying, and their relentless potential.
Miss Ansar has received acclaim for her own creative writing. Her writing was personally selected by guest editor Kate Bush to feature in The Mays Anthology 2017/18 - a collection of the best new writing from Oxford and Cambridge. Notably, she was a finalist for the Penguin WriteNow 2018/19 scheme for fiction writing, and the first recipient of the At Sea writing residency for fiction writing. Her journalism, which ranges from feature writing to politics to film studies and music, has been featured in notable publications like NME and BuzzFeed.
She strongly advocates in the power of creative writing, the development of the imagination, and a genuine love of learning in literature - whether that be in a book or a graphic novel, - as empowering and necessary for young people.
Miss M Smith - Teacher of English
Qualifications: BA English Literature, PGCE in Secondary English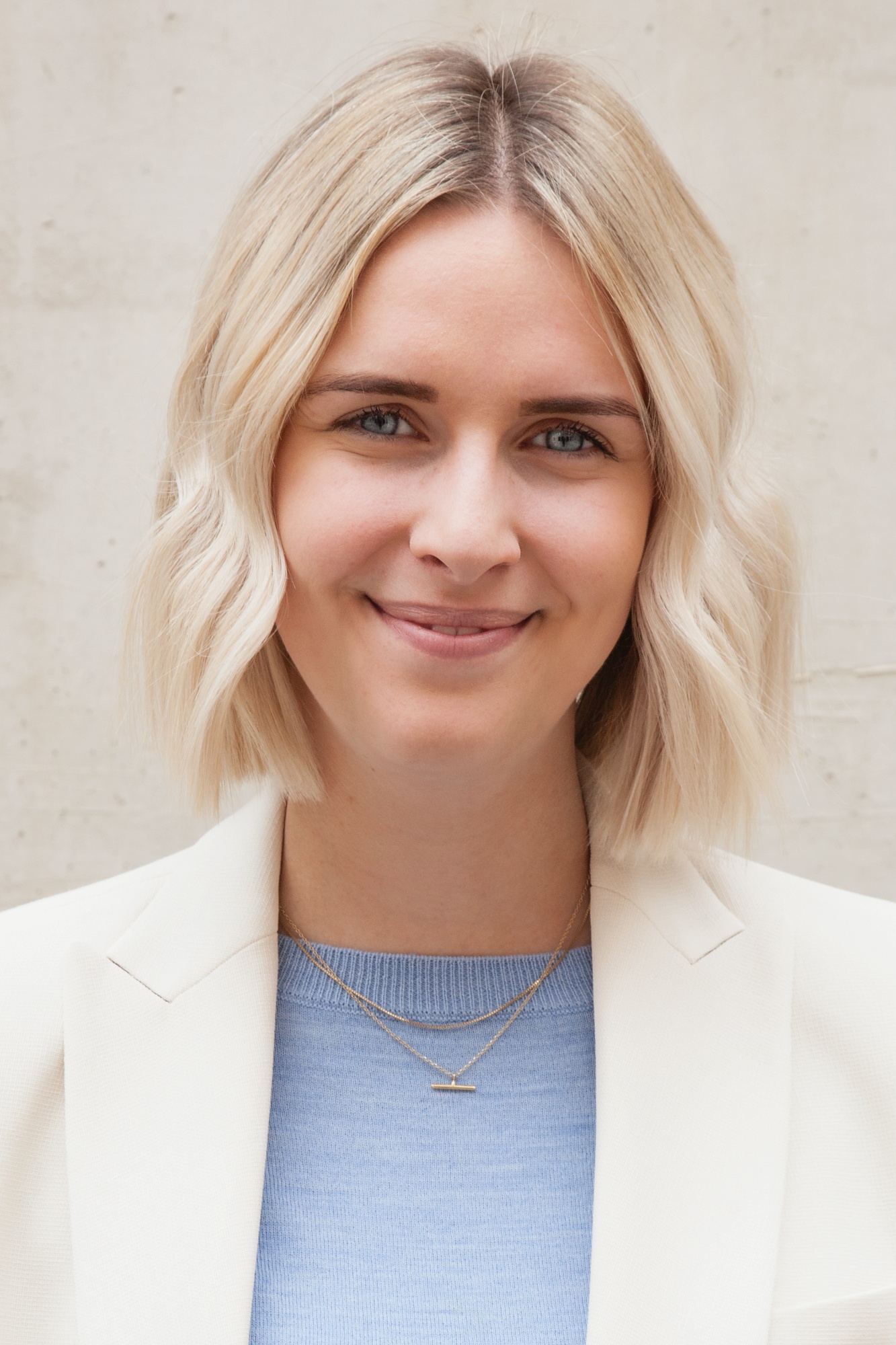 Miss Smith graduated from The University of York in 2014 with a 2.1 in English Literature (BA Hons). After her successful time in York, she studied at St Hugh's College, The University of Oxford and completed her PGCE in Secondary English. During her academic studies, Miss Smith developed an avid interest in Gothic literature, American literature and feminist literary theory. She is excited to bring her knowledge and expertise to Mercia School and support the evolution of Mercia's English curriculum.
Miss Smith began her teaching career in 2016-17, working in an 'Outstanding' Secondary School in Oxfordshire. She has worked in two independent schools, collecting invaluable experience in academic institutions at both GCSE and A-Level. Miss Smith has precious experience teaching English Literature at A-Level and she particularly enjoys modernist and post-modernist literature, in particular modernist poetry and the works of poets such as E.E. Cummings and William Carlos Williams.
Miss Smith is a keen netballer and tennis player, as well as an enthusiastic theatre goer! She is very excited to support pupils with their academic performance, alongside helping to create polite, kind and respectful individuals that have a thirst for knowledge.
Miss M Winston-Jacques - Teacher of English
Qualifications: BA English and Philosophy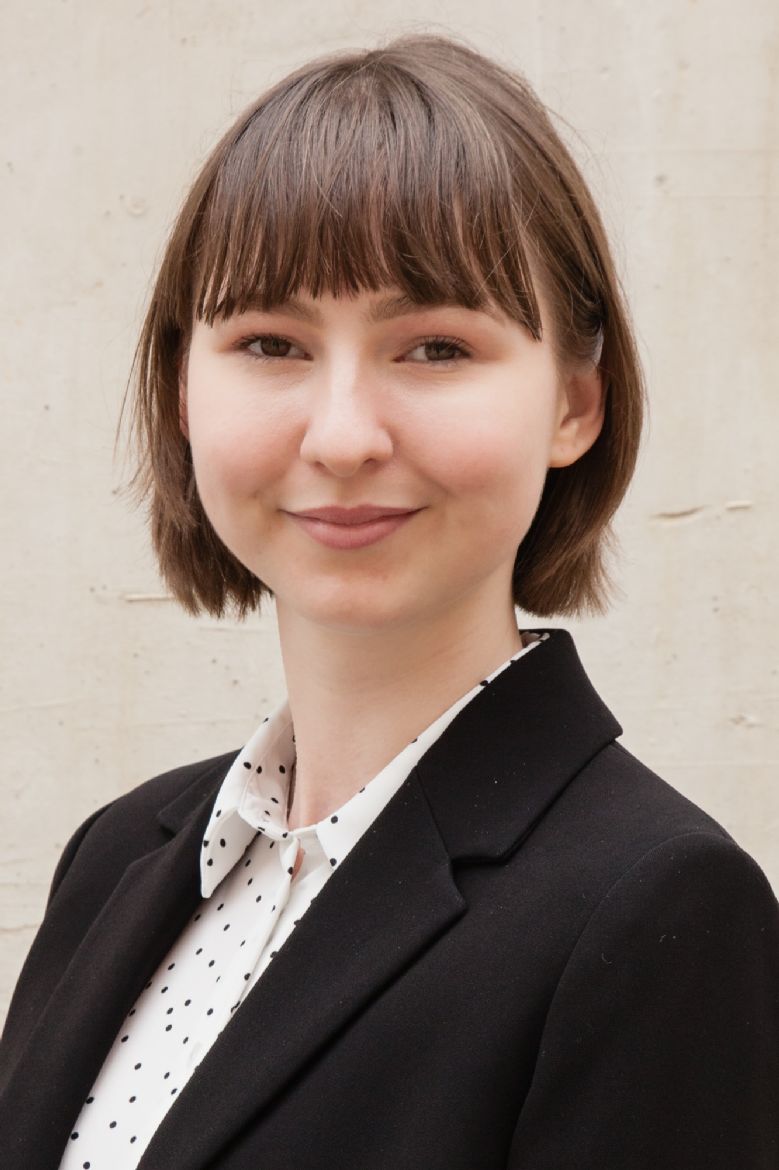 Miss Winston-Jacques completed her degree in English and Philosophy at University of Sheffield. Whilst studying for her degree, she specialised in film. Miss Winston-Jacques wrote her dissertation on the works of Alfred Hitchcock and Stanley Kubrick. Her interests are hugely varied, she also has a passion for Gothic Literature and Tragedy – this has been especially exciting for Miss Winston-Jacques as they are both heavyweight features of the English curriculum at Mercia.
Passionate about young people and their engagement with literature, Miss Winston-Jacques volunteered as a Story Mentor for several years at a children's writing charity called Grimm & Co. Throughout her time there, she learnt a great deal about young people and their relationship with writing. Notably, she learned ways of encouraging children's creativity without leading their thought, and helped at a range of workshops from creating stories and poems, to plays and short films. Her experiences with the charity have energized her pursuit to teach English and she is very excited to work at Mercia School.
Miss Winston-Jacques is a keen painter, with a particular penchant for using acrylics and watercolours. More recently, she has been exploring portraiture. She really enjoys sewing and is developing her skills on the piano!
Mr L Durkan - Teacher of English
Qualifications: BA English, MA (Hons) English, PGCE in Secondary English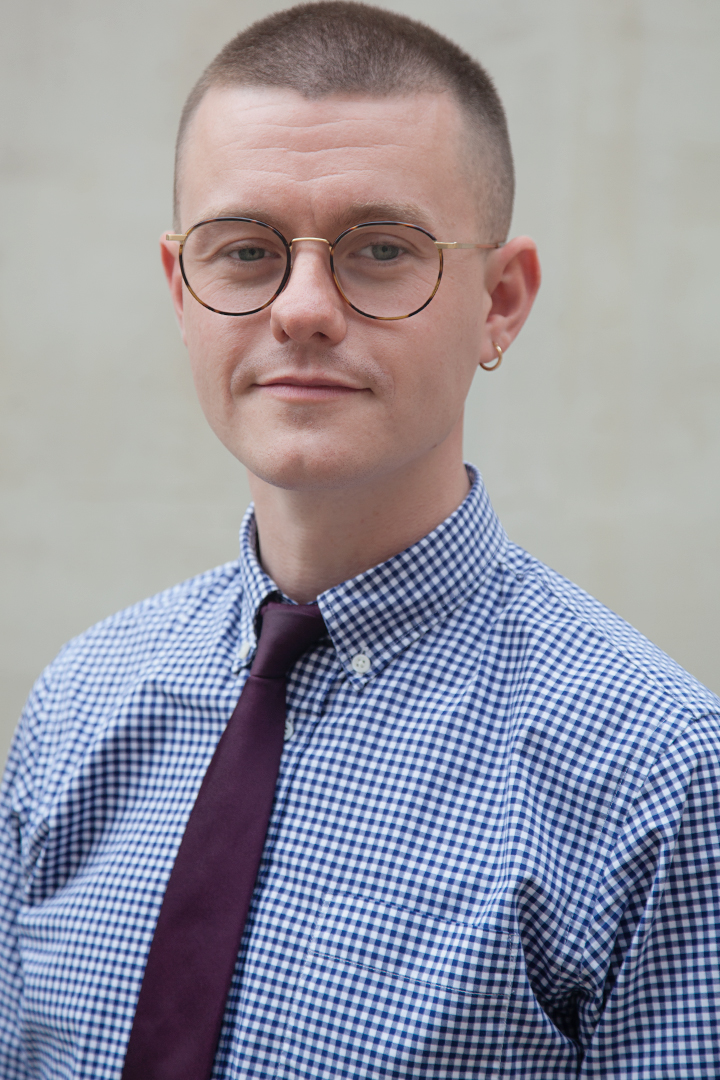 Mr Durkan has 6 years English teaching experience in North Manchester. In his second year, he became a Head of Family, with pastoral responsibilities to support students' personal development, subsequently becoming Student Wellbeing & Diversity Coordinator. Educated at the University of Cambridge, Mr Durkan brings a wealth of expertise to the English department and looks forward to working with Mercia pupils to further ignite their love of English.
Mr Durkan's special interest in English lies in the power of speculative fiction to reinterpret and clarify the world around us through imagined and invented spaces. To this end, he completed a second-year dissertation on the intertextuality of Mary Shelley's Frankenstein, and a third-year dissertation on the conservative attitudes towards hybridity and race present in China Mieville's New Weird fiction.
He holds a passion for diversity which is mirrored by his belief, one that is shared by all Mercia teachers, that all pupils deserve to feel represented, supported and included in their education, whilst also being exposed to new and challenging perspectives. As a Teach First Ambassador, Mr Durkan is passionate about educational equity for all, and believes that differences of class, race, gender, sexuality or disability make us stronger, give us unique and valuable views, and are stepping stones to greater achievement He is excited to work with all Mercia pupils to help develop their limitless potential.
Miss A Harcourt - Teacher of English
Qualifications: BA English, PGCE in Secondary English, MA in Education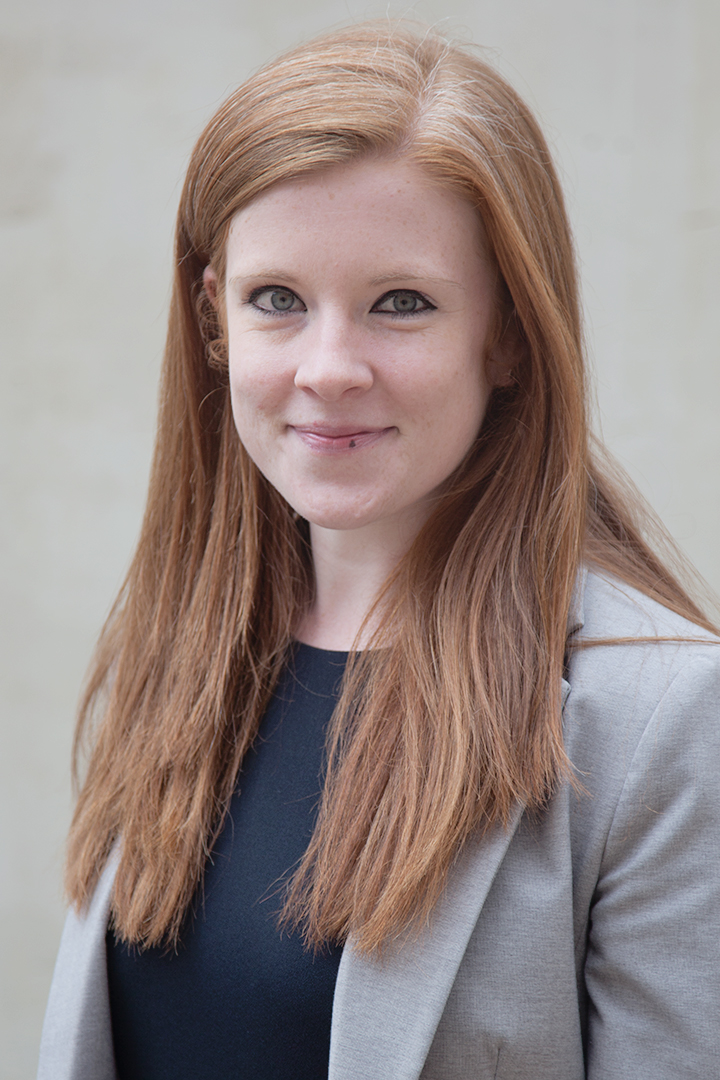 Miss Harcourt read English at the University of York, before qualifying as an English teacher. She also holds a MA in Education from the University of Manchester. She has always wanted to be a teacher and looks forward to bringing her expertise and experience to Mercia School. A Teach First Ambassador, Miss Harcourt brings a successful track record to Mercia. She has served as a teacher, Key Stage 3 co-ordinator and a Head of Faculty, with responsibility for English and languages. Her experience of curriculum design, mentoring (both staff and pupils) and assessment will be prized assets at Mercia School. She is also an examiner for GCSE English Language.
In terms of subject specialism, Miss Harcourt adores Renaissance Literature. She wrote her undergraduate dissertation on the use of figurative language to create structures of meaning in Edmund Spenser's The Faerie Queene. She absolutely loves the dramas of Shakespeare and Christopher Marlowe, as well as the poetry of Phillip Sidney. She is also passionate about the works of Jane Austen and Lord Byron.
Outside of school, Miss Harcourt is a keen horse-rider and enjoy spending time at the stables. She is also a keen (but less talented!) skier, and very much enjoy keeping fit for both her mental and physical health. A lover of theatre, she can often be found taking in a show or the ballet! She looks forward to developing a special bond with all pupils, especially those in her Mastery Group!
Science
Mrs C McKenna - Head of Science
Qualifications: BSc in Medical Biochemistry, PGCE Chemistry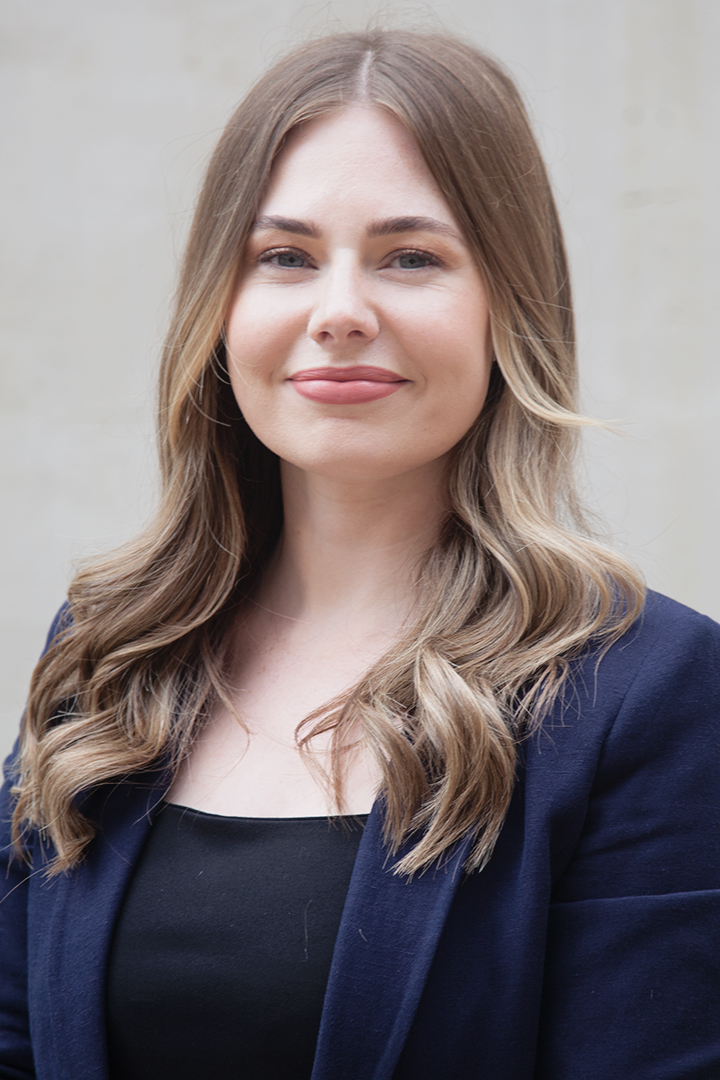 Miss McKenna graduated from Swansea University in 2016 with a degree in Medical Biochemistry. She quickly consolidated this success by completing her PGCE in Chemistry in 2017. Miss McKenna, although still early in her career, has significant experience in delivering exceptional science lessons across the secondary age range. She has held positions as a KS3 Science Coordinator and Second in Science at a secondary school in Coventry.
Although hugely passionate about teaching GCSE and A-Level Chemistry, Miss McKenna is very much looking forward to deploying her experience to help develop a rich, scientific curriculum that will challenge and enthuse Mercia pupils. She is totally committed to guaranteeing every child has a truly exceptional experience within the science department and beyond.
Away from the science classroom, Miss McKenna is committed to assisting in raising the aspirations of pupils. Having previously worked on a programme to prepare students to study STEM at top universities, Miss McKenna is hungry to ensure all Mercia pupils are prepared for and aspiring to the very best universities in the land.
Mr J Berry - Teacher of Science
Qualifications: MSci (ARCS) Chemistry, PGCE Secondary Science (Chemistry)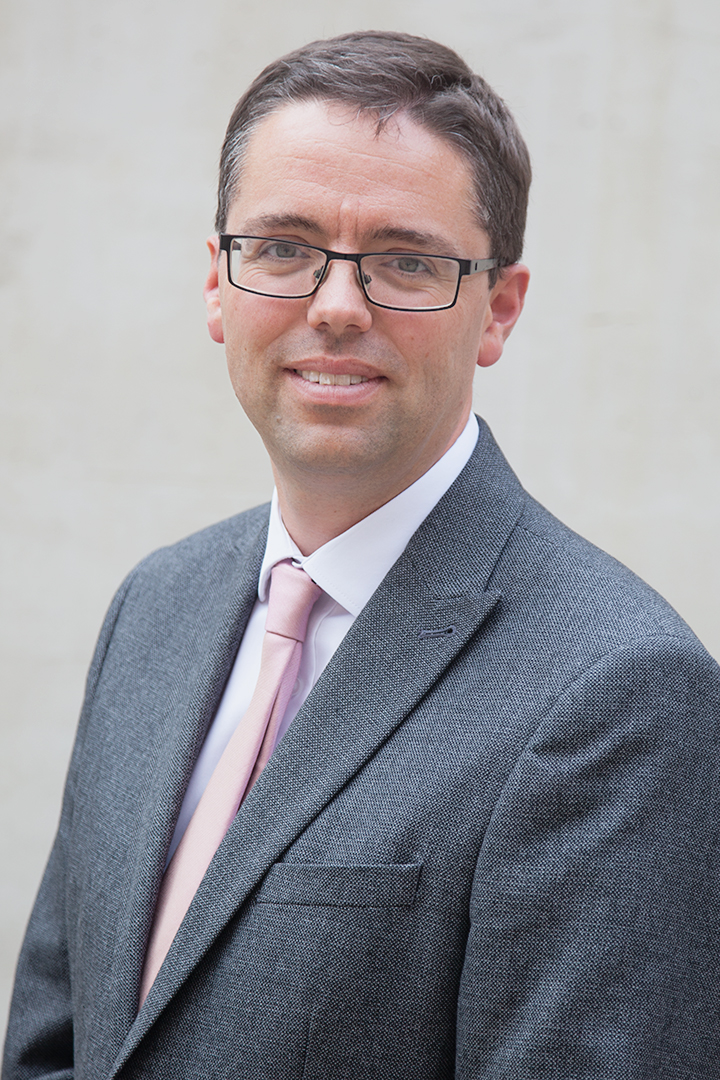 Mr Berry studied Chemistry at Imperial College, London, where he completed a Masters project in Organometallic Chemistry. Studying at Imperial College led Mr Berry to meet a wide variety of students, including those from many different countries and backgrounds, and he gained an insight into what is needed to succeed in the most competitive universities, and in the most sought after scientific careers.
After completing his PGCE at the University of Leicester, he relocated to Sheffield, where for the last 15 years has taught in a diverse secondary school, gaining extensive experience teaching GCSE and A -level Chemistry. In addition, he has played a vital role in teaching and mentoring many students in order to allow them to gain places at top universities, including students who went on to study Medicine and Dentistry.
Mr Berry loves asking his pupils to consider how the theories he teaches are supported by evidence, and how scientific ideas have developed over time. Mr Berry is excited to put his experience of science teaching to good use in building an exciting and challenging curriculum for Mercia's pupils.
Miss M Chapman - Teacher of Science
Qualifications: BSc (Hons) Biomedical Science, PGDE in Secondary Science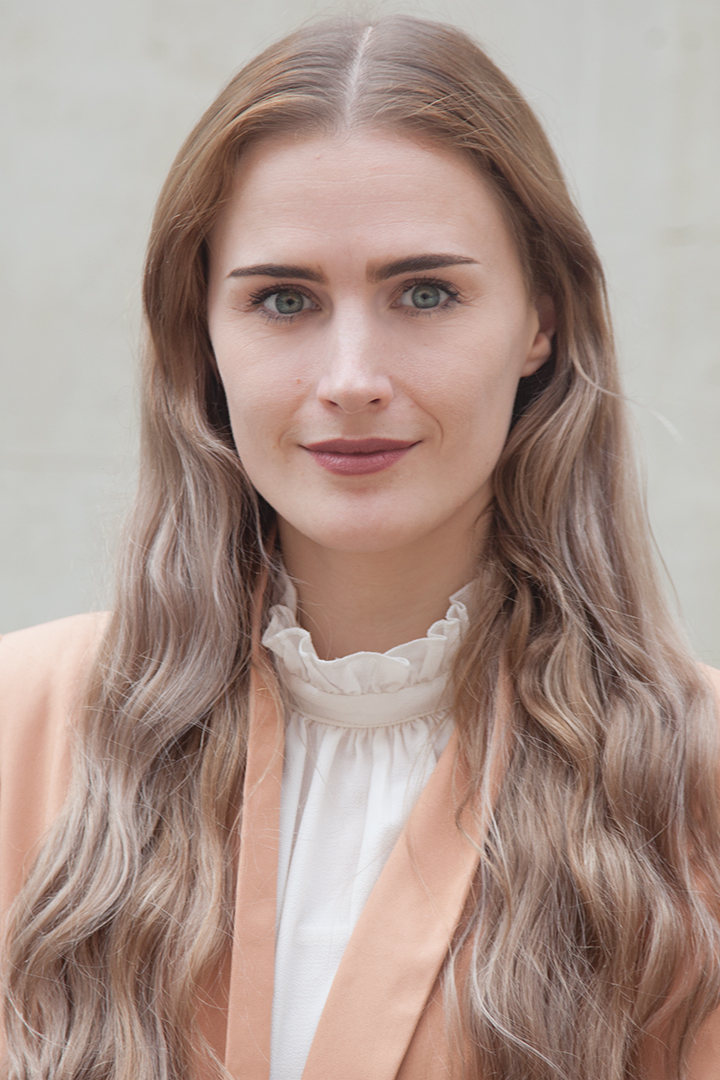 Miss Chapman completed her undergraduate degree in Biomedical Science in 2019, achieving a First-Class classification. During her degree, she primarily specialised in Biology and holds a PGDE in Secondary Science, awarded in 2020. During her teacher-training, Miss Chapman completed placements in two schools in Rotherham and is tremendously excited to begin her teaching career at Mercia School. A passionate biologist, Miss Chapman is also a keen advocate for the environment and teaches pupils the significance of pro-environmental values in our lives.
Impressively, Miss Chapman is also a highly qualified and talented musician. She has eight years of experience as a classically trained private music teacher and is a highly accomplished pianist in her own right. She is highly engaged in the musical enrichment offered by the school and looks to contribute wherever she can. Miss Chapman is delighted to be a part of the Mercia family and looks to inspire confidence, self-belief and ambition in the pupils she teaches.
Mr E Rees - Teacher of Science
Qualifications: MSci Natural Sciences in Chemistry and Physics, PGCE in Secondary Science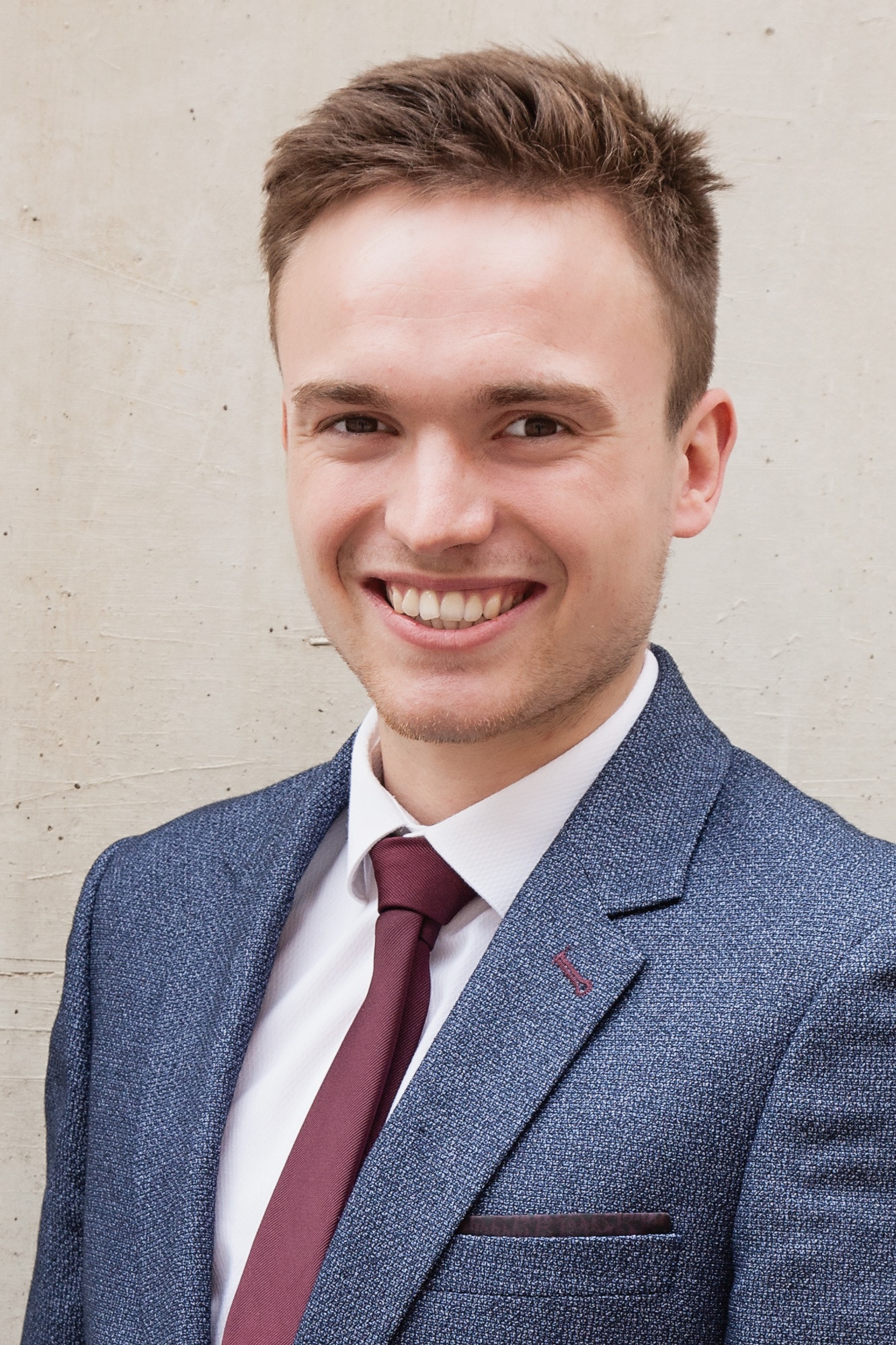 Having conducted his teacher training in the north-east, Mr Rees relocated to Sheffield in August 2020 to begin his teaching career. Completing his undergraduate studies at Durham University, he achieved a 2:1 MSci Natural Sciences in Chemistry and Physics in 2019. Mr Rees specialises predominantly in Chemistry, with his Masters thesis focusing on inorganic/physical chemistry. A proud Welshman, Mr Rees served as a Curriculum Support Technician at Ysgol Gyfun Gŵyr and is a fluent Welsh speaker. He is delighted to be joining Mercia School's science team at this vital moment in its development.
Like many who settle in Sheffield, Mr Rees is a keen rock climber. He regularly journeys in to the Peak District to sample the exceptional beauty and outstanding opportunities for climbing. Mr Rees fervently believes in teamwork and is clear of the need to develop and provide the highest standard of scientific education to the school's pupils and wider community. He recognizes the importance of the science curriculum in the wider development of Mercia School, but also enjoys offering his support to the wider enrichment programme at the school. Mr Rees plays the guitar and is a talented photographer – these are both skills he hopes to share with Mercia's pupils throughout his time at the school.
Miss Z Hamill - Teacher of Science
Qualifications: BSc Biology, PGCE in Secondary Science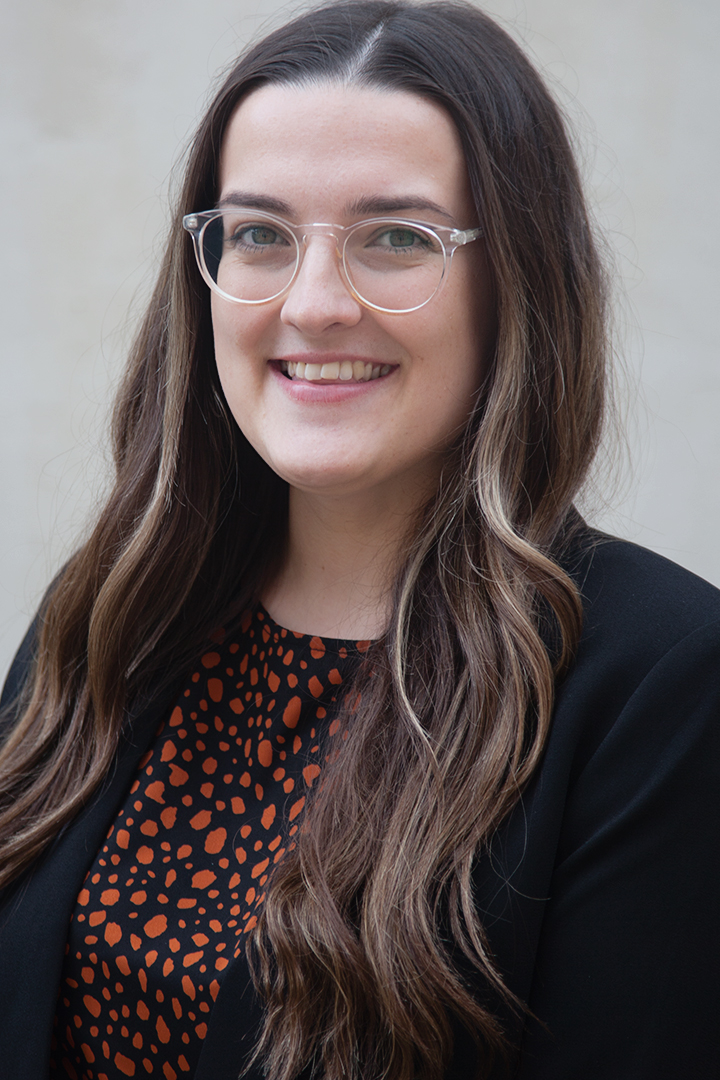 Miss Hamill is a passionate and successful biologist. She completed her undergraduate degree in Biology at the University of Sheffield. With a passion for entomology, Miss Hamill is interested in research pertaining to any of the 1 million species of insect on this planet! Following her degree, she completed her PGCE in Secondary Science at The University of Hull in 2020.
Miss Hamill has made a very promising start to her teaching career. She successfully taught up to Key Stage 4 in a large academy in Hull. Miss Hamill is very excited to develop the science curriculum at Mercia. She is really passionate about conservation and helping the environment, including growing her own fruit and vegetables. Miss Hamill looks forward to sharing her enthusiasm for sustainability with the pupils at Mercia School.
Whilst studying in Sheffield, Miss Hamill fell in love with the steel city and is delighted to move back to begin her work at Mercia School. Sheffield, the outdoor city, is the perfect location for Miss Hamill who has a love of trail walking. She looks forward to spending hours in the Peak District, taking advantage of the outstanding natural beauty on Sheffield's doorstep.
Mr J Crewe - Teacher of Science
Qualifications: MPhys (Master in Physics), PGCE in Secondary Science (Physics)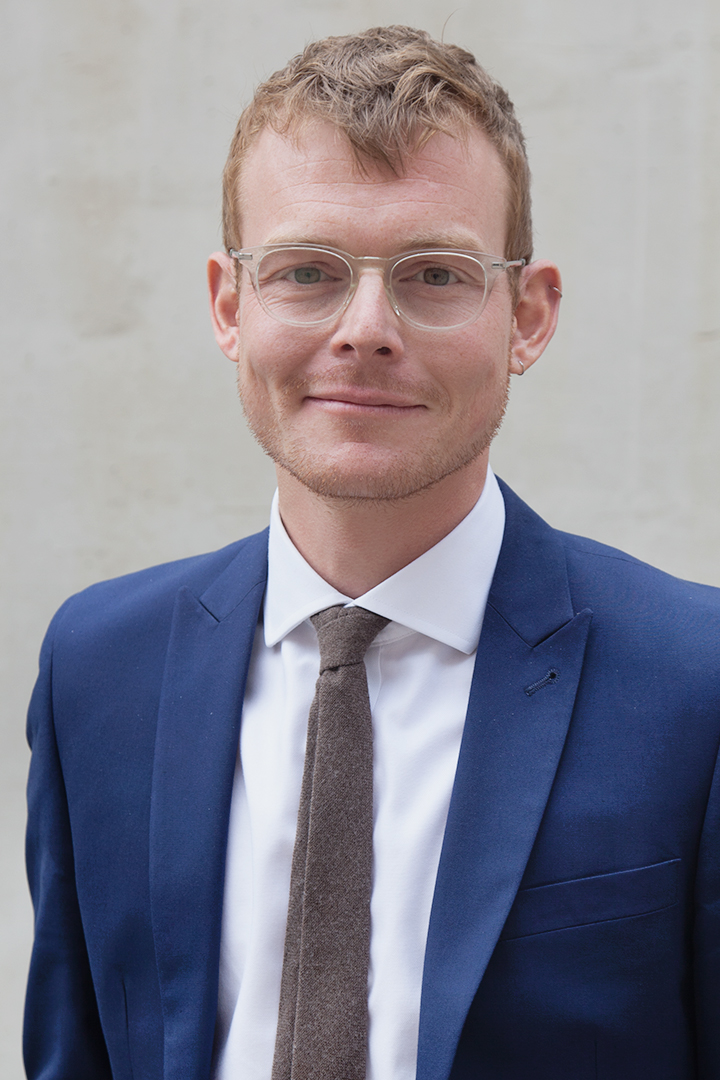 After spending much of his training year at Mercia School, Mr Crewe is delighted to be joining as a Teacher of Science. He read Physics at the University of Manchester, achieving a first-class degree. After completing his highly prestigious degree, Mr Crewe successfully completed his PGCE in Secondary Science in 2021. He has an affinity with Mercia pupils and looks forward to further developing their love and interest of physics and science generally.
Before training to teach, Mr Crewe gained valuable experience teaching English as a Foreign Language in Spain. He has travelled extensively, perhaps most notably enjoying an extended stay in New Zealand. After returning from travelling, he began his degree and specialised in nuclear physics and radiometric physics. Through his degree, he gained industrial experience at Sellafield, a company responsible for the safe and secure operation and clean-up of the Sellafield nuclear site.
A keen sportsperson, Mr Crewe is a talented climber. He can regularly be found scaling a rock face in the Peak District. Closer to home, he is an avid reader of educational research journals and enjoys chess. He looks forward to continuing and growing the Mercia School Chess Club, entering regional and national competition where possible.
Mr J Wells - Teacher of Science
Qualifications: MPhys (Master in Physics), PGCE in Secondary Science (Physics)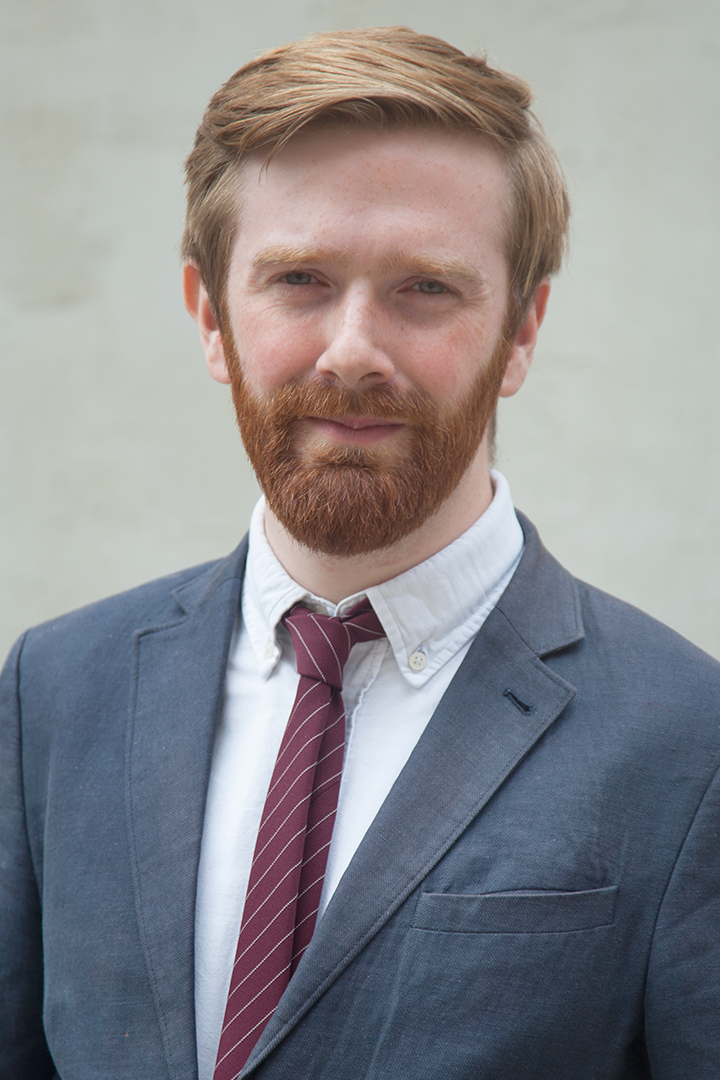 A talented physicist, Mr Wells attended the University of Sheffield, gaining a Masters degree in Physics. With his first-class degree, Mr Wells continued his studies at the university, gaining a PGCE in Physics in 2021. He completed much of his training at Mercia School and is very excited about joining the school. He is looking forward to continuing to work with Mercia's wonderful pupils, holding an ambition to make physics a subject for all at the school.
Mr Wells holds a particular interest in the physics of music and semiconductor physics. He is very keen to bring his love for physics to Mercia School, working with colleagues to deliver a first-class GCSE and A Level curriculum that inspires pupils towards scientific degree courses and careers. He has developed a strong rapport with Mercia's pupils and is passionate about their academic success and general wellbeing.
Away from school, Mr Wells plays the trumpet and was on the committee of the Big Band and Wind Orchestra at the University of Sheffield. Like many of Mercia's staff, he enjoys going for walks in the Peak District and is a very keen cyclist.
French
Mr B Drury - Head of French
Qualifications: BA Journalism and French, PGCE Secondary French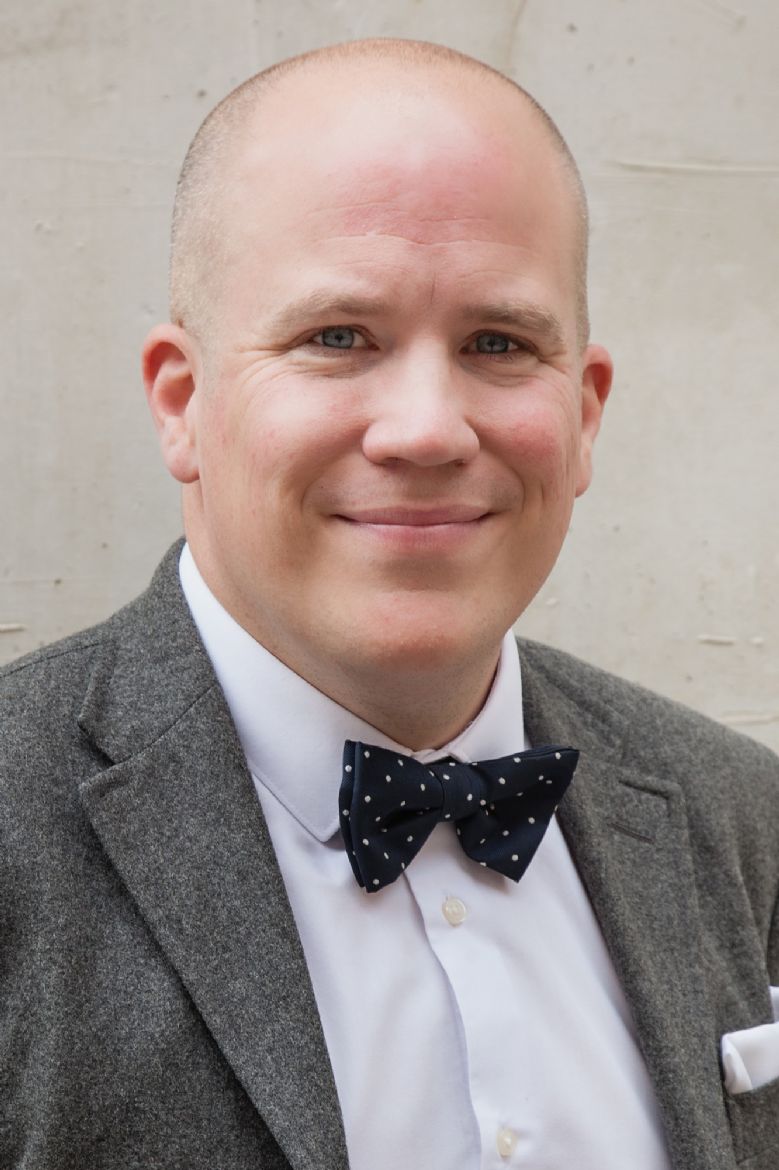 Mr Drury read Journalism and French at the University of Sheffield. Before his teaching career, he was a football commentator and radio journalist around the country and was nominated for a national radio award for his reporting. Mr Drury maintains a passion for radio journalism and will support the young students of Mercia School should they show a passion for the discipline. Mr Drury entered the teaching profession in 2011 and he has seven years' experience within the sector. Mr Drury has led Modern Foreign Language departments in schools in the West Country, East Anglia and Sheffield. A passionate advocate of the French language, he holds a particular interest in the city of Bordeaux, modern French cinema and 20th century French history.
Mr Drury believes that students must have a dedication to positive behaviour and a willingness to achieve if they are to succeed in language learning. Mr Drury is totally convinced that all students, whatever their ability, can become highly proficient in the French language and is incredibly excited to get started. A visitor to Mr Drury's French lessons will hear a class in good voice and see students who are able to manipulate and adapt the French language to any context.
Miss L Heritage - Teacher of French
Qualifications: BA (Hons) in Modern Foreign Languages, MA in Conference Interpreting and Translation Studies, PGCE in Secondary Modern Foreign Languages, MEd in Research in Second Language Education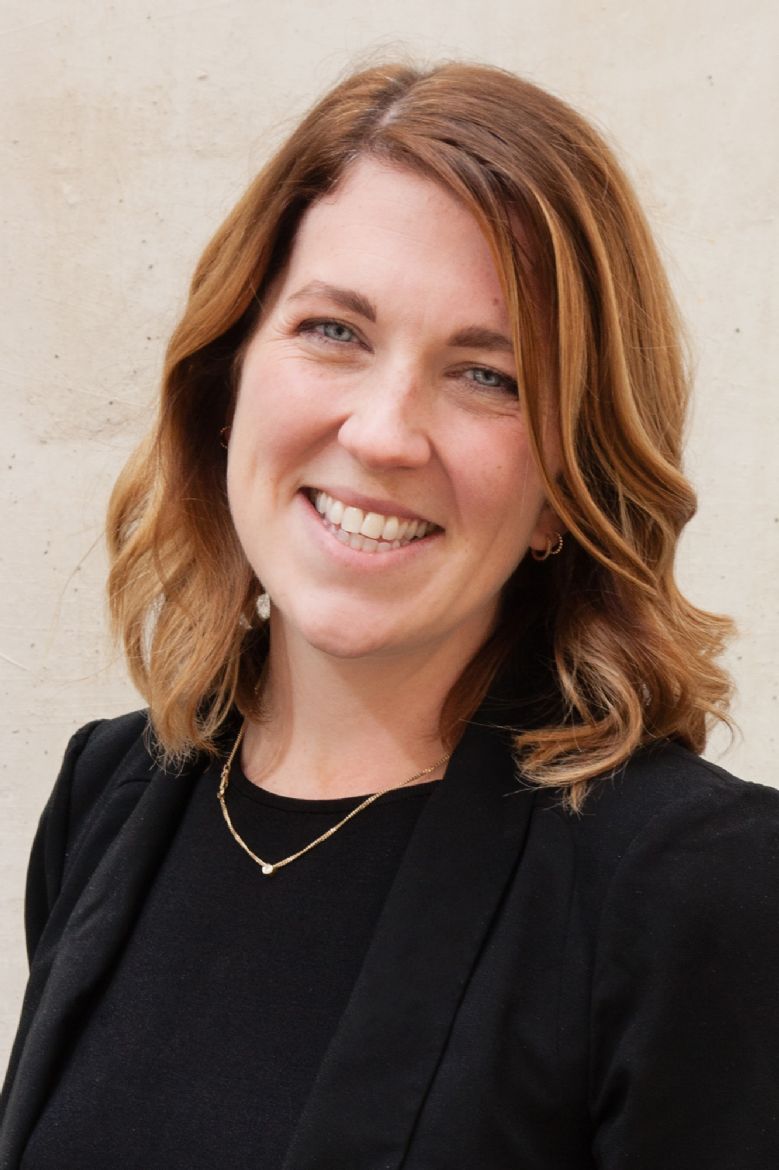 Miss Heritage read Modern Foreign Languages (French and Italian) at the University of Durham. After studying a module in Interpreting and Translation during her final year, she chose to continue this aspect of her linguistic studies. The following year she completed her Master of Arts in the same discipline at the University of Leeds and went on to have some of her translated poetry published.
Miss Heritage's teaching career began in 2013 and she has six years of experience in the sector, teaching French and Italian in a school in Hertfordshire alongside responsibilities in pastoral care. Grammar and linguistics have always been a particular passion for Miss Heritage, and as such, whilst undertaking her Master of Education at the University of Cambridge in 2015, she chose to write a thesis on the importance of grammatical terminology in second language acquisition. Miss Heritage believes her responsibility as a teacher of MFL extends far beyond preparing students for GCSE and A-level studies; her role is to foster a genuine appreciation for the value of language and foreign cultures and to equip students with a toolkit of grammar and vocabulary which allows them to communicate confidently and independently in their future endeavours.
Ms F Clarke - Teacher of French
Qualifications: BA (Hons) French and Portuguese, PGCE in Secondary French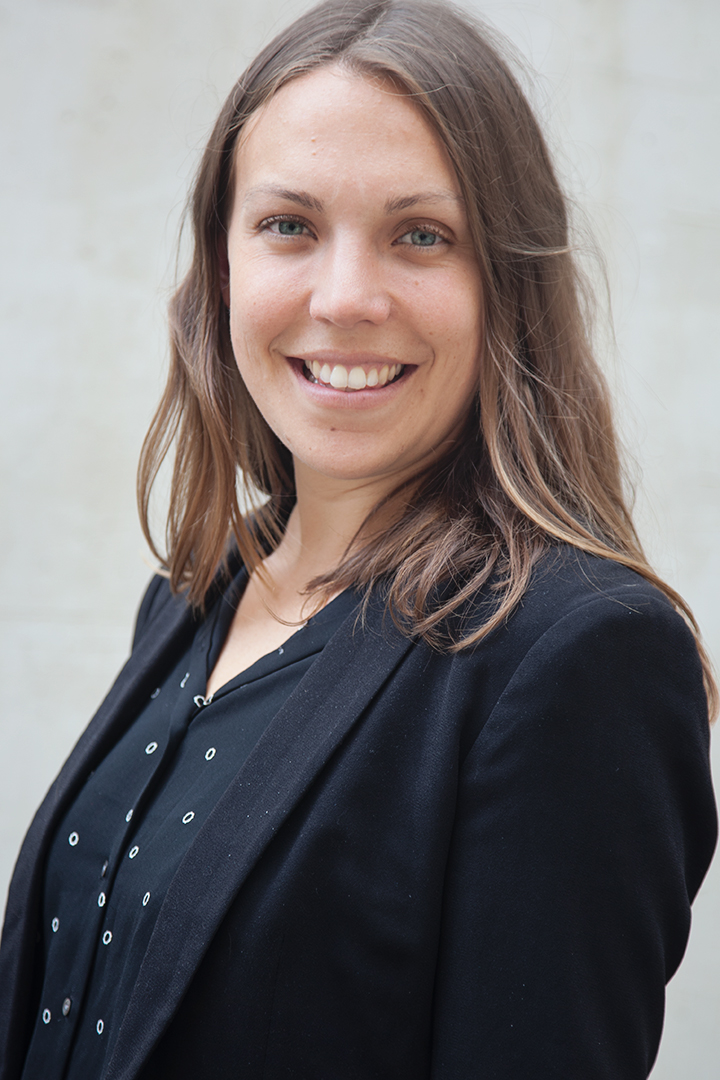 Mercia School is delighted to have recruited Ms Clarke to the French department. She is a highly qualified individual with a degree in French and Portuguese from the world-renowned University of Bristol. Gaining her teaching qualification from Sheffield Hallam University in 2019, Ms Clarke has taught in Sheffield schools for two years.
A fluent French speaker, Ms Clarke is hugely passionate about language learning. She worked extensively in France perfecting her proficiency in the French language. Whilst assimilating to French culture in Marseille, Ms Clarke taught English in France for three years. She taught a wide range of groups, including adults, teenagers and young children. Ms Clarke is motivated by the possibilities that language learning opens up to travel, live and work abroad. She is excited to promote the benefits of learning French to pupils at Mercia School.
In addition to a successful teaching career, Ms Clarke is also a talented and committed musician. She plays the cello and is a grade 8 pianist, contributing to a range of musical groups and orchestras. She looks forward to supporting the musical life at Mercia School. Furthermore, she enjoys yoga, running, walking and wild swimming.
Ms A Kirby - Teacher of French
Qualifications: BA (Hons) French Studies, PGCE Modern Foreign Languages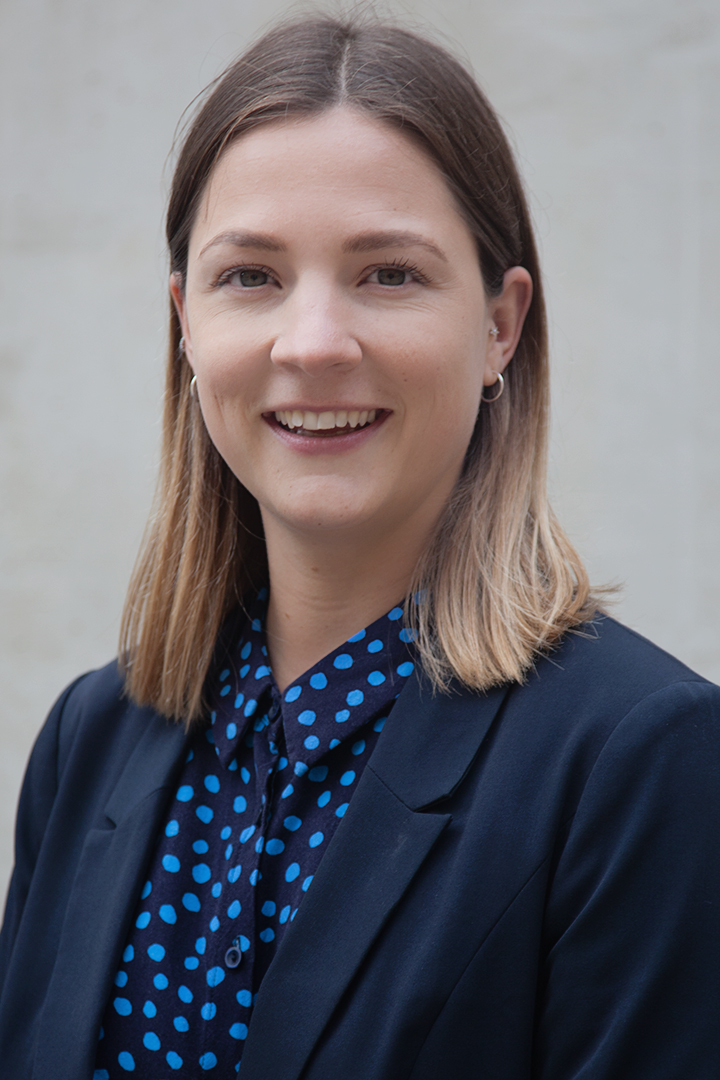 Ms Kirby read French Studies at the University of Warwick. She gained her PGCE in Modern Foreign Languages from Queen's College, University of Oxford. A passionate linguist, she has 5 years teaching experience and specialises in teaching French and German. Ms Kirby is very excited to contribute to the love of language learning already in place at Mercia School.
A lover of the French language, Ms Kirby looks forward to supporting the French department to develop a nation-leading curriculum. She is determined to make sure that all pupils access an inspiring language offer. Her experience in delivering Key Stage 4 and Key Stage 5 in previous schools makes her a strong addition to the already talented French team. She is especially excited to introduce Mercia pupils to the delights of Québécois - Canadian French, something she is tremendously passionate about.
An active individual, Ms Kirby enjoys spending time in the outdoors. She is a skilled hiker, wild swimmer and cyclist. Moreover, she is a passionate environmentalist with a fervent enthusiasm for insects and birds. She is looking forward to contributing to the enrichment programme at Mercia and will offer anything she holds a passion for - Eurovision or David Bowie, to name just two!
Ms C Césaire - Teacher of French
Qualifications: BA (Hons) in French Literature and Linguistics, MA in Teaching French as a Second/Foreign Language, PGCE in French and Spanish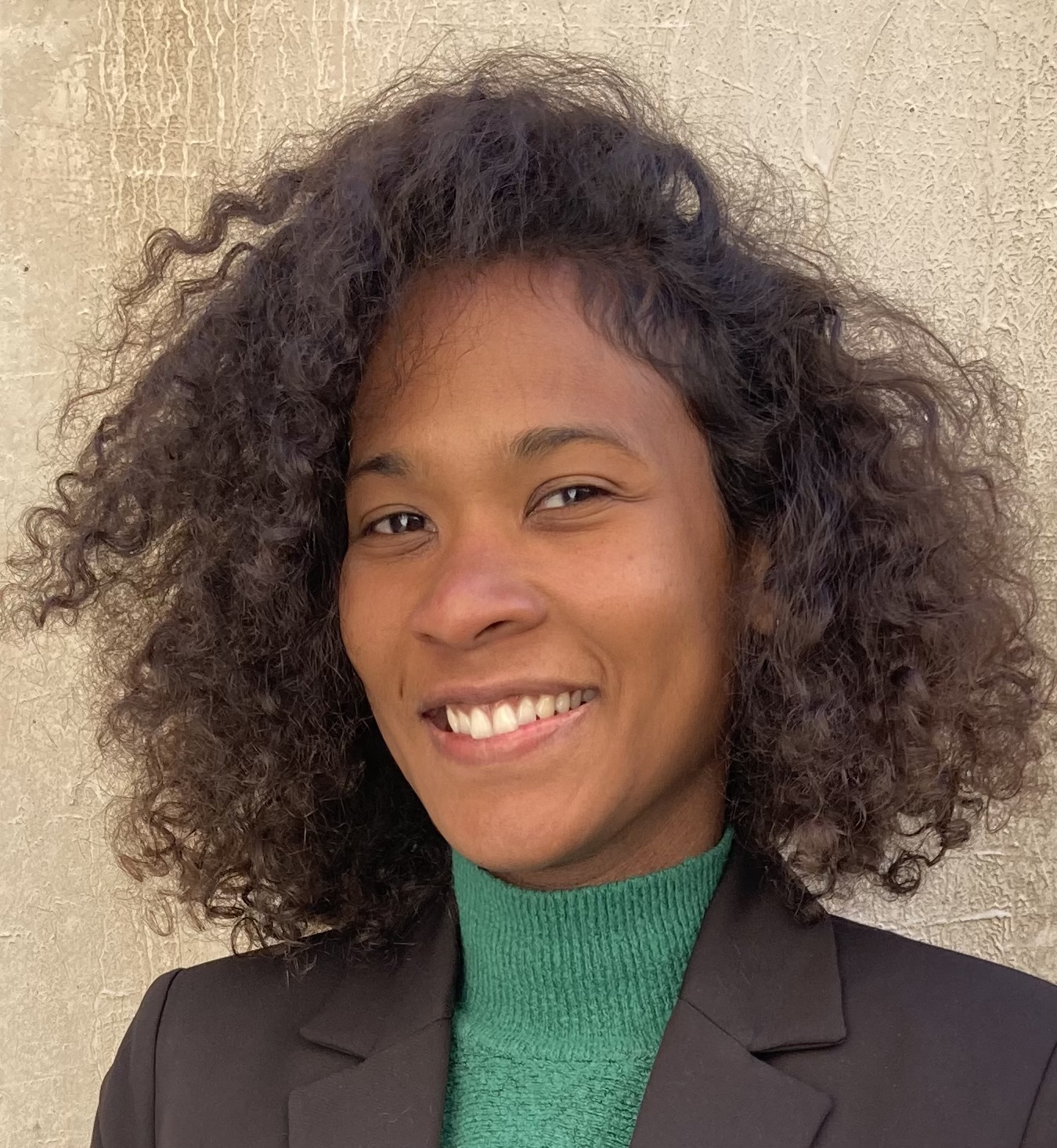 Ms Césaire completed her undergraduate studies at Sorbonne Nouvelle University, gaining a BA (Hons) in French Literature and Linguistics. A passionate teacher, she holds a Masters in Teaching French as a Second/Foreign Language from the University of Valencia. Whilst completing her studies, she accumulated valuable teaching experience in Spain, France and the UK. In July 2020, Ms Césaire completed her PGCE in French and Spanish at Suffolk University. She is delighted to be joining Mercia School.
An avid reader, Ms Césaire is looking forward to sharing her expertise of French film and literature with Mercia's pupils, especially within the school's Sixth Form. She is very familiar with the literary and artistic works pupils will encounter during the A Level, having studied many of them throughout her undergraduate and postgraduate degrees. In addition to her outstanding experience in French teaching at all Key Stages, Ms Césaire is very enthusiastic about teaching Spanish - something she hopes to offer at Mercia School in the future.
She brings a wealth of experience to Mercia School. Before entering the teaching profession, Ms Césaire was an Architect. She hopes that her experience will be invaluable to the many pupils considering Architecture as a possible degree and career. Away from her professional life, Ms Césaire has a varied and rich set of interests - art history, hiking and world travel. Creative and artistic, she is a lover of classical music and has played the piano for over 15 years. Eager to work hard and support the development of Mercia School, she looks forward to helping the pupils thrive - both in her French lessons and beyond.
History
Mr T Bannan - Head of History
Qualifications: BA (Hons) History, MA History, PGCE Secondary History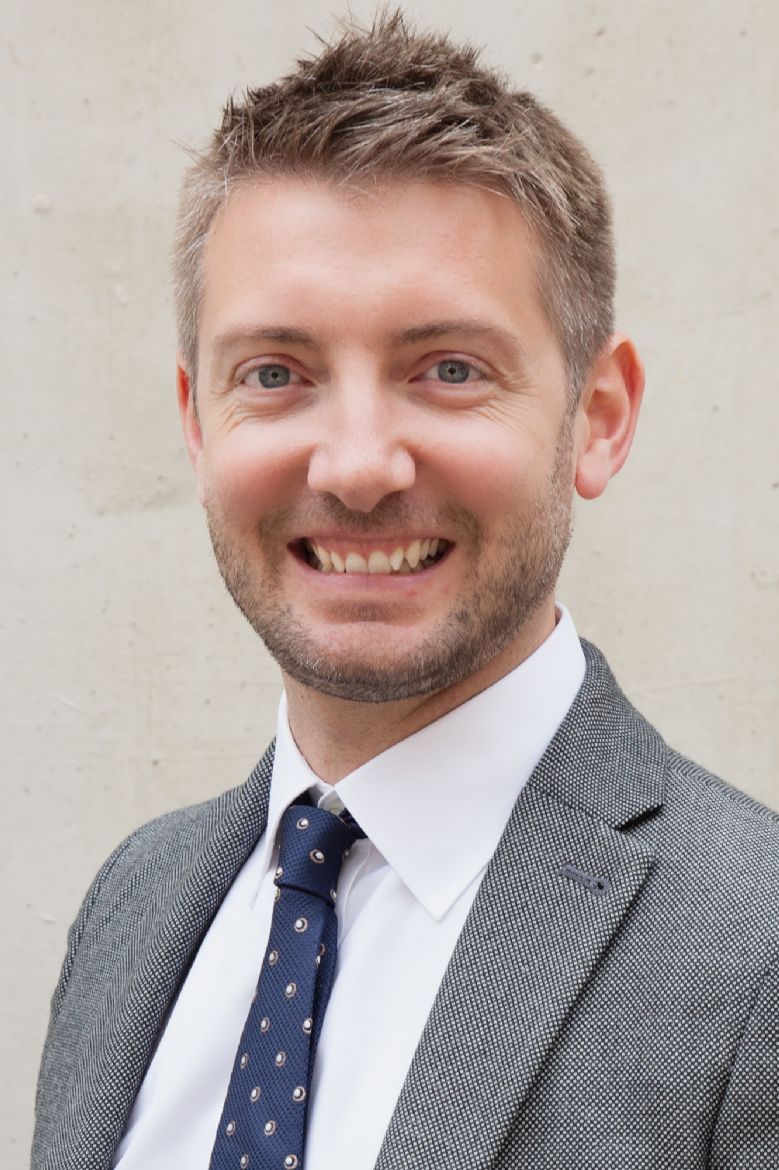 Mr Bannan studied history at Royal Holloway University of London, achieving the History Department's highest grade in both his undergraduate and master's degrees. He specialised in twentieth century history, receiving a grant from the Arts and Humanities Research Council for his postgraduate research project on religion, war and genocide in the former Yugoslavia.
After gaining some experience working in the charity sector, Mr Bannan spent several years overseas, pursuing his interest in the Balkans through an internship with the Organisation for Security and Cooperation in Europe in Bosnia-Herzegovina, and subsequently teaching English as a foreign language to young and adult learners in Hungary, Spain and Russia.
He started his teacher training through Teach First in 2014, spending two years as a Teacher of History in an academy in Leeds, before returning to Hungary where he was Head of Humanities in a British international school in Budapest. As a Teach First Ambassador who has taught in both UK academy and international private school settings, Mr Bannan passionately believes that a challenging and academically rigorous historical education is the entitlement of every pupil. He is determined to ensure that all Mercia pupils gain the rich historical knowledge and understanding that will instil a lifelong fascination with the past.
Mr C Smith - Teacher of History
Qualifications: BA (Hons) History, PGCE Secondary History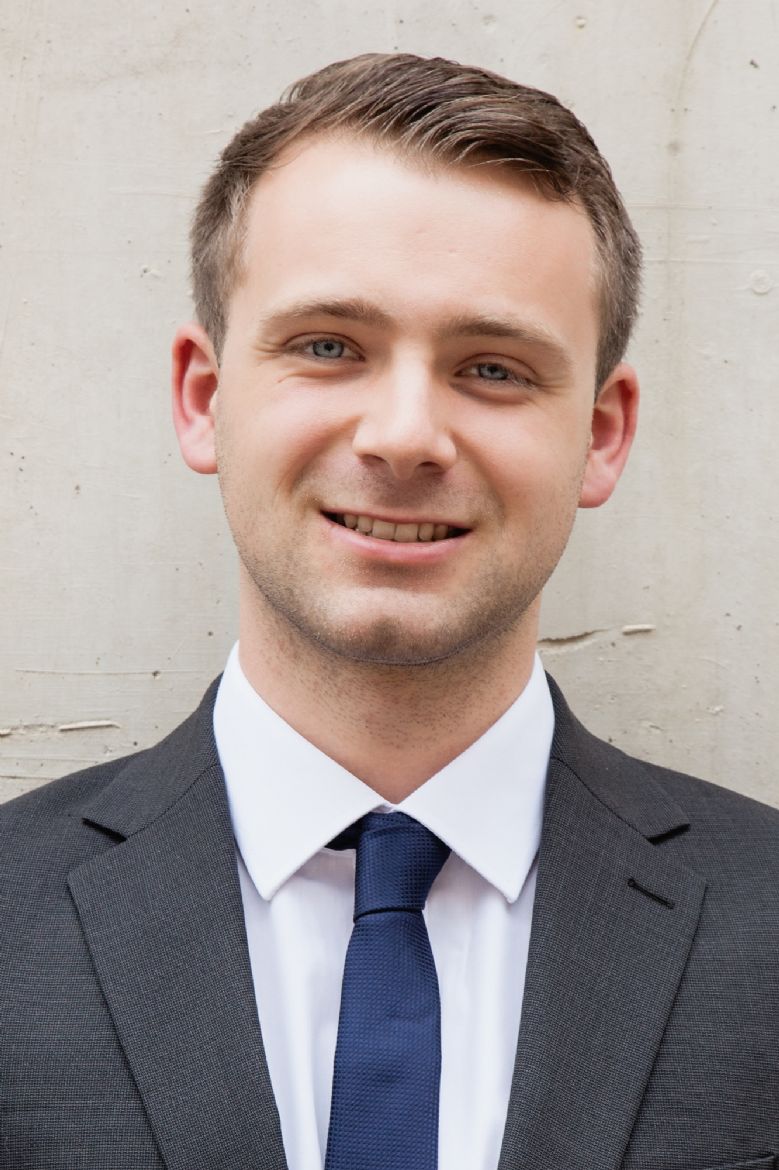 Mr Smith read History at the University of Sheffield, graduating in 2015 with First Class honours. He has a particular interest in 19th century British history, including the Industrial Revolution and the British Empire, the latter topic being his specialism in his final year at university; during which time he completed a dissertation on the topic of British informal imperialism in South America.
Seeking to gain a greater understanding of the education sector, beginning in 2013, Mr Smith undertook voluntary roles in schools in Sheffield and Birmingham before starting his teacher training with Teach First in 2016. Since then, Mr Smith has worked as a Teacher of History at an academy in Stoke-on-Trent. In this role he strengthened the history curriculum markedly, whilst also working diligently to improve behavioural and academic standards across the humanities department.
As a Teach First Ambassador, Mr Smith strongly believes that no child's education should be limited by their economic background and that a knowledge-rich history curriculum, centred on the principles of challenge and outstanding teaching, guarantees that all pupils will have the best opportunity achieve academic excellence in this subject. Mr Smith strives to develop his pupils' inquisitiveness about past events, and works diligently to ensure that all pupils develop and thrive in his classroom.
Geography
Mr D Dunn - Head of Geography
Qualifications: BA Geography, PGCE Secondary Geography, MA Applied Professional Studies Education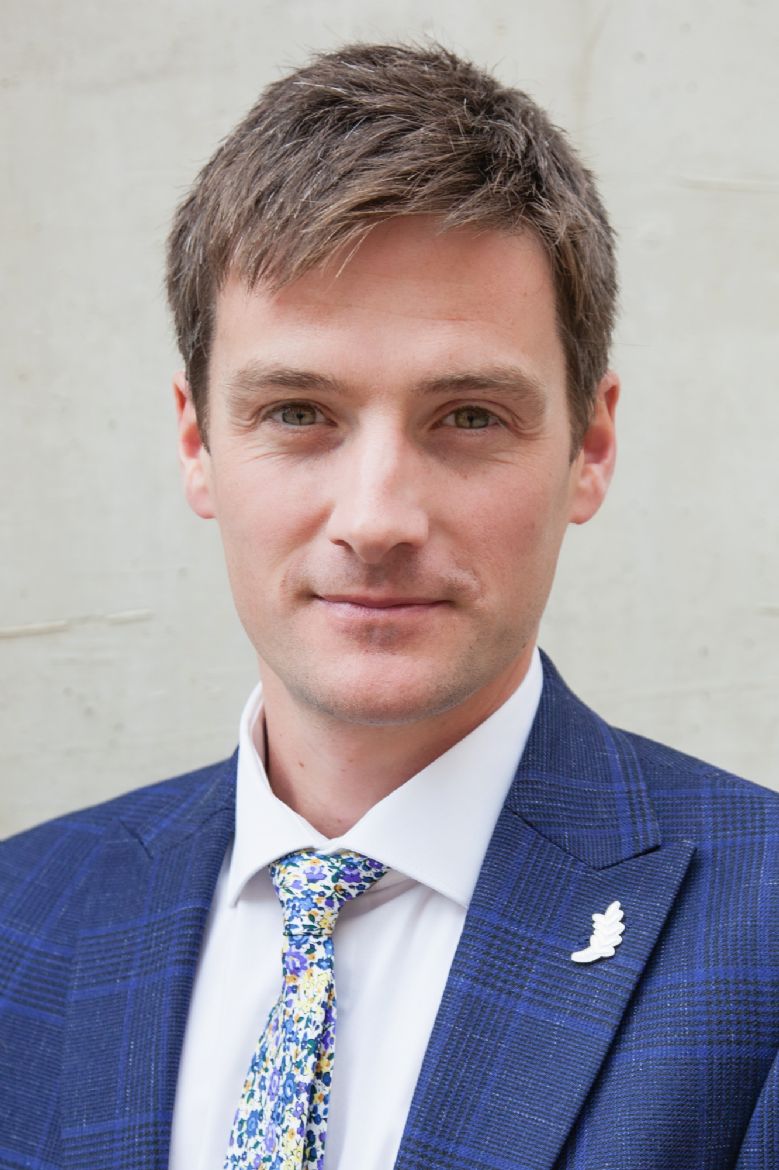 Mr Dunn read Geography at the University of Sheffield and graduated with First Class Honours in 2007. Throughout his time at university, his major research pieces centred upon social inequalities, identities and urban space. Mr Dunn's degree was varied and complex, it enhanced the insatiable passion for geography he takes in to every lesson he teaches. After his degree, Mr Dunn completed his Postgraduate Certificate in Education at the university, later flourishing whilst studying his Master of Arts Degree in Applied Professional Studies Education. He completed his Masters whilst teaching in Sheffield and Rotherham schools, a feat showing his commitment to hard work and perseverance – both crucial values of Mercia School.
Mr Dunn believes in hard work and emphasises this virtue to all of his pupils. He is a passionate advocate of a knowledge-based geographical education and is excited at the prospect of designing and delivering a first-class geography curriculum from Year 7, right up until A-level study.
Miss H Lowes - Teacher of Geography
Qualifications: BA (Hons) Geography, MA in Educational Leadership, PGCE in Secondary Geography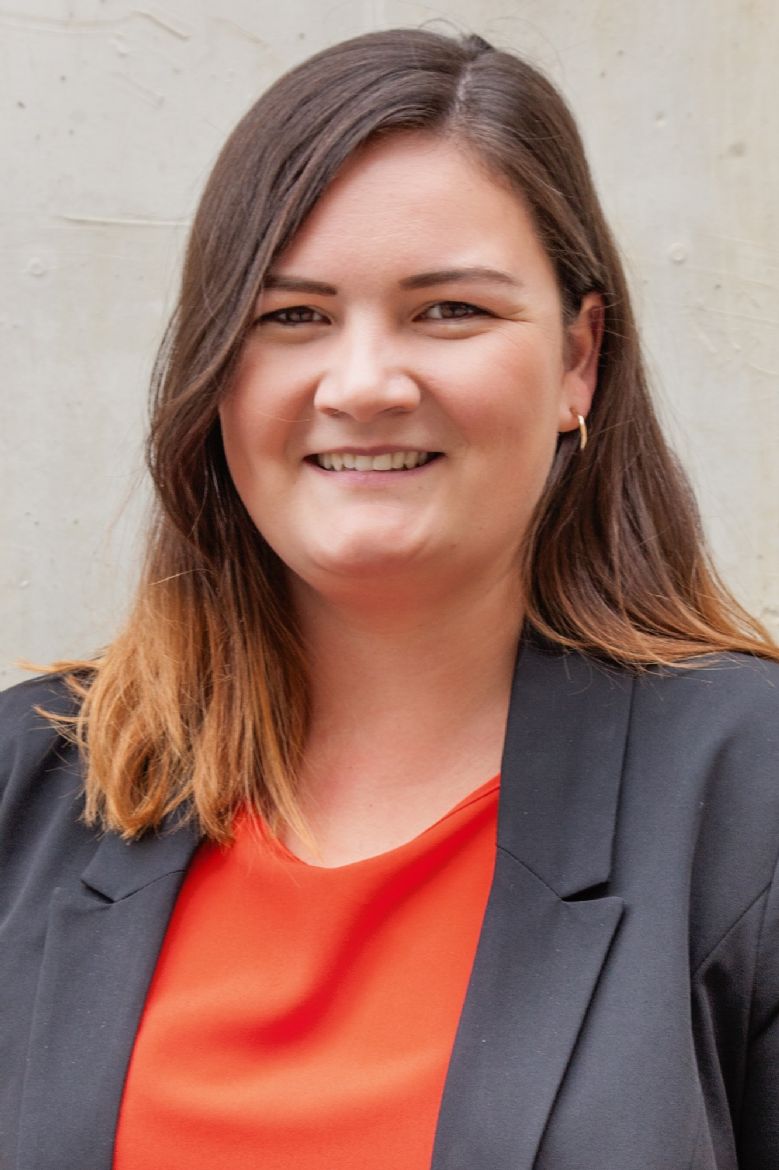 Miss Lowes read Geography at the University of Sheffield, graduating in 2014 with a 2:1 degree. Whilst studying at Sheffield, she largely focussed on representations of gender and socioeconomic inequalities within place and space. A passionate educator, in 2020 she completed her Masters, focussing on national policy and its impact in the classroom. A Teach First Ambassador, Miss Lowes began her career in Barnsley and was most recently Head of Humanities at a school in Sheffield. She is an experienced examiner with the AQA exam board. In 2016, Miss Lowes won the Rex Walford Award from the Geographical Association, an award for outstanding, innovative curriculum design in Geography.
Holding a wide-range of interests, Miss Lowes is a strong contributor to Mercia School's enrichment offer. She is a keen cook and loves being outdoors. A well-travelled individual, she has lived in Moscow, the Hague and Singapore as a child and looks to further adventures as time goes by. Miss Lowes genuinely and unapologetically expects the best from young people all the time, she passionately believes that all pupils, no matter their background or ability, can achieve remarkable things if provided with the tools required. She is determined to teach geography purely and ambitiously, ensuring Mercia pupils gain a rich understanding of our world.
Mr D Ridler - Teacher of Geography
Qualifications: BA (Hons) Geography, MA Applied Professional Studies in Education, PGDE in Secondary Geography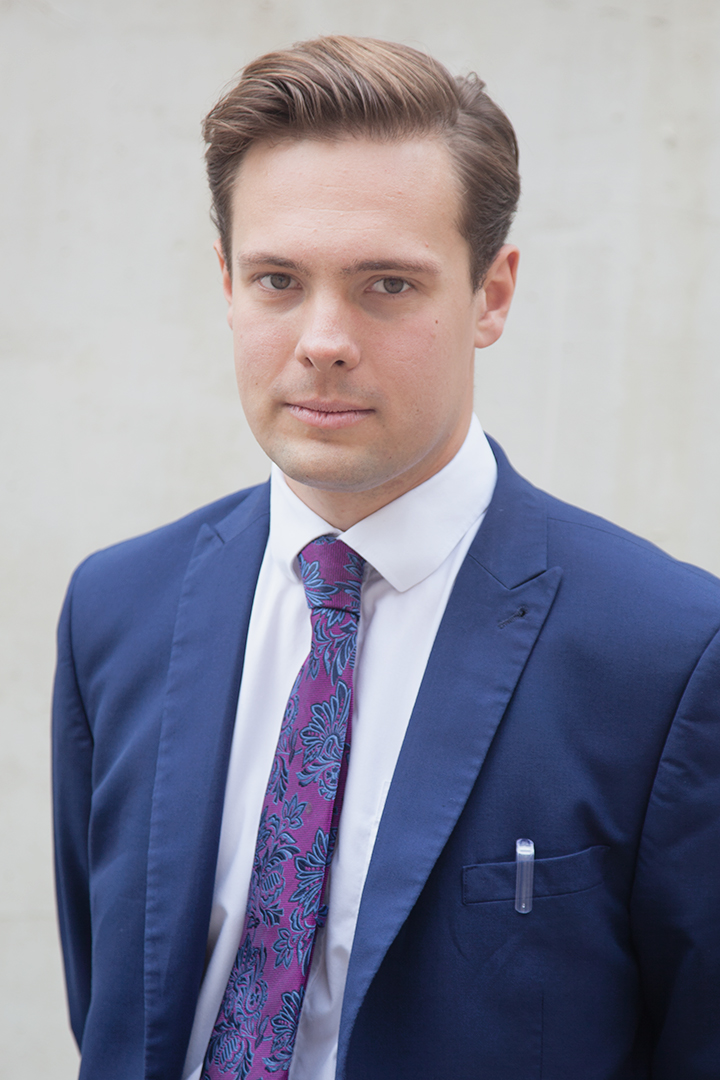 Mr Ridler read Geography at The University of Sheffield, achieving a 2:1 (Hons) classification in 2015. Whilst studying, he was particularly interested in socio-cultural geographies and the geographies of elections in the UK. After his undergraduate degree, in 2017, he completed his Masters in Applied Professional Studies in Education. He began his career as a Teacher of Geography in Rotherham, before becoming a Head of Geography at his previous school. Mr Ridler has always been passionate about designing and delivering an outstanding geography curriculum to his pupils, continuing this passion with Mercia's pupils.
A talented individual, Mr Ridler is a capable Musician who specialises in drumming and percussion. A member of a wide variety of ensembles and bands in Sheffield, he believes vehemently in musical education and he supports the music department in any way he can. Mr Ridler also holds a Private Pilot's License, although he doesn't expect to be offering a flying club for pupils just yet! He feels very lucky to have secured a position at Mercia School, believing it is a once-in-a-career opportunity to work in a school with traditional values and a rich, knowledge-based curriculum.
Religious Studies
Mrs E Allsop - Head of Religious Studies
Qualifications: BA (Hons) Religion, Theology and the Bible, MA Law, PGCE in Secondary Religious Education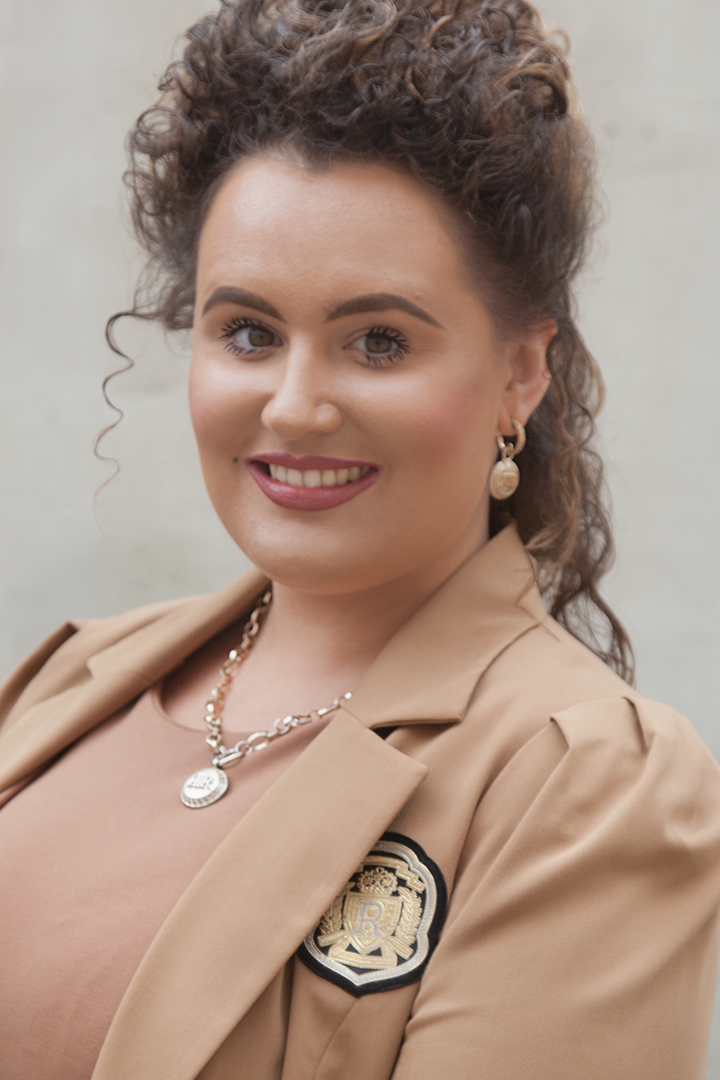 Completing her degree at The University of Sheffield, Mrs Allsop has experience of working in two secondary schools in South Yorkshire and a secondary school in Derbyshire. This experience, alongside her highly regarded degree, will be essential is delivering a first-class Religious Studies curriculum to all pupils at Mercia School. Mrs Allsop especially enjoys teaching the Abrahamic Religions (Judaism, Christianity and Islam) and considering the role religion and non-religious worldviews play in society and the lives of individuals today.
Prior to entering the teaching profession, Mrs Allsop worked as a Legal Advisor and Executive, specialising in Wills & Probate and Contentious Probate matters at local, regional and national law firms. After a successful career, she turned her attention to teaching in 2019. She is delighted to be Mercia's first Head of Religious Studies. Mrs Allsop's great passion is religious education, but she is excited to bring her passion for professional training and work in the legal sector to Mercia School in addition. She hopes to inspire the next generation of brilliant legal minds, as well as the next great theologians!
Away from teaching, Mrs Allsop is a lover of live music, regularly attending events up and down the country (when possible). A passionate musician in her own right, she plays the drums at Grade 4 standard and looks forward to contributing to the musical life at Mercia School.
Physical Education
Miss C Rothery - Teacher of PE
Qualifications: BA (Hons) in Dance, Sport and Physical Education, PGCE in Secondary Physical Education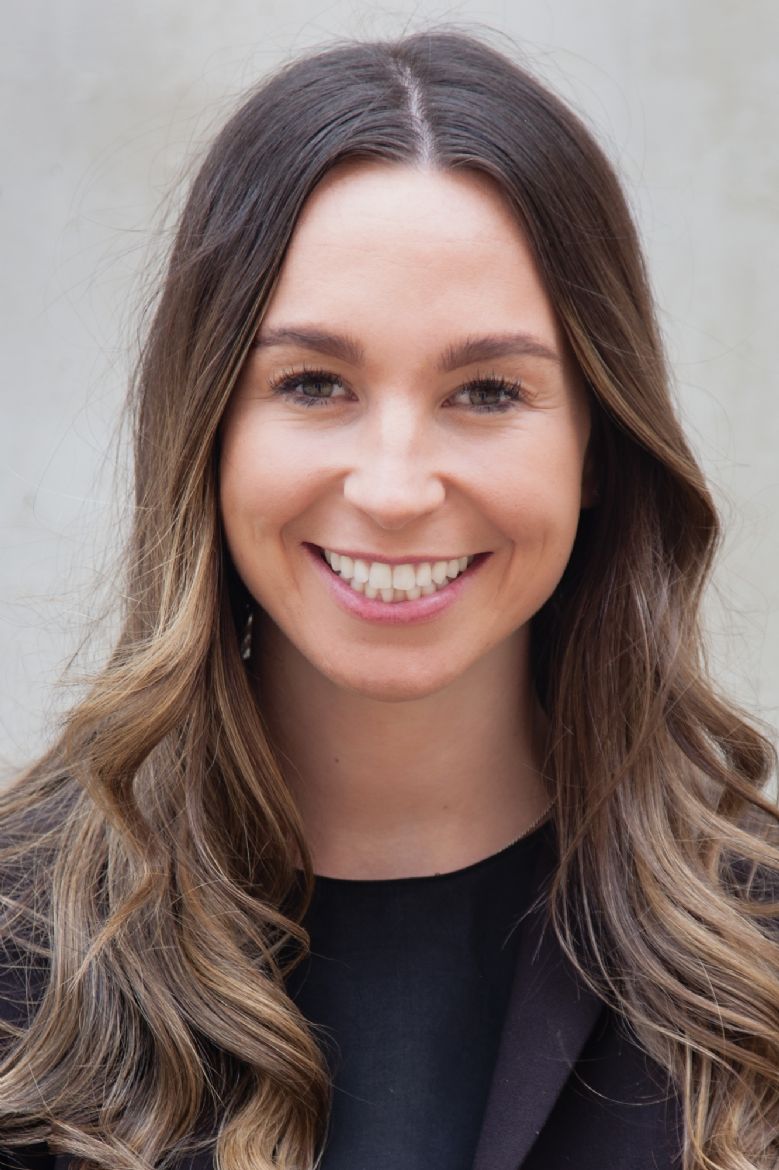 Miss Rothery graduated from Liverpool Hope University with a First Class degree in Dance, Sport and Physical Education in 2016. She is a passionate PE teacher who strongly believes in every child's ability to enjoy and perform well in a wide range of sports and games. In 2018, Miss Rothery completed her PGCE in Secondary Physical Education from Manchester Metropolitan University. Alongside qualifying to teach, she gained valuable experience in a Doncaster secondary school teaching PE and choreographing a wide range of large-scale dance pieces. Miss Rothery gives all pupils the opportunity to perform, compete and gain confidence in dance and sport. Miss Rothery strongly believes that pupils can thrive in a competitive environment and is totally committed to offering a wide range of clubs to the pupils of Mercia School.
Miss Rothery is a very talented sportswoman in her own right. She has trialled for the England Netball Team and has been coached at the highest standard of the game. In dance, she has performed for the BBC, working alongside Strictly Come Dancing choreographer Jason Gilkison and has even been a backing dancer for the Backstreet Boys! Miss Rothery is looking forward to producing a varied extra-curricular programme at Mercia School which gives all pupils the opportunity to shine in a range of sporting activities.
Mr M Godden - Teacher of PE
Qualifications: BA (Hons) History, PGDip in Advanced Sports Coaching Practice, PGCE in Secondary History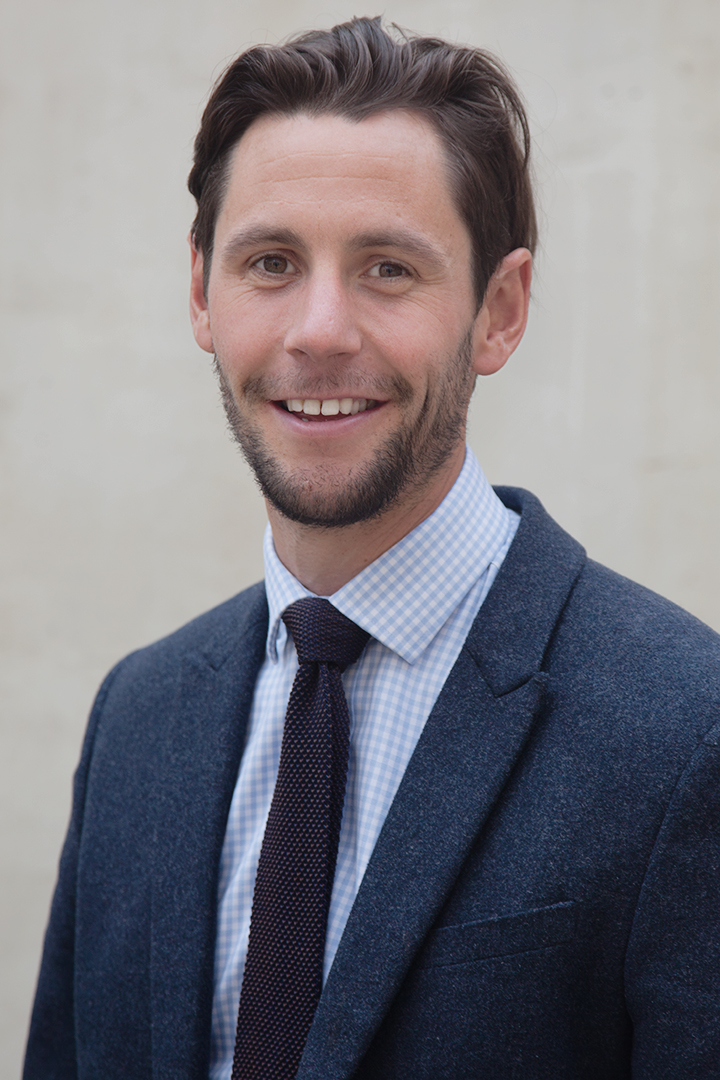 Mr Godden is both a specialist in history education and physical education. He achieved a First-Class degree in History from the University of Sheffield in 2013, later achieving his PGCE in Secondary History. Mr Godden was a highly effective Teacher of History and Head of Humanities for five years. In 2019, he decided to focus on Physical Education rather than History and completed his Masters in Advanced Sports Coaching Practice at Sheffield Hallam University in August 2020. Specialising in hockey, he has worked professionally as a coach in a number of posts at Sheffield Hockey Club, Sheffield Hallam University and in the England Hockey Player Pathway.
A talented sportsman, Mr Godden is passionate about the vital role sport plays in daily life. He continues to play National League Hockey for Sheffield Hockey Club and cricket for Whitley Hall CC in the Yorkshire Premier League South. Mr Godden is hugely enthusiastic about physical education with a particular interest in knowledge/skill acquisition and long term athlete development through childhood and adolescence. He believes the values of Mercia School are completely applicable to the sports field: working hard, taking responsibility for your actions, as well as being passionate and respectful, are outstanding values to hold in sport. Mr Godden plays a key role in the planning and delivering of a wide range of sporting opportunities as part of the school's enrichment and extra-curricular programme.
Mr S Tomlinson - Teacher of PE
Qualifications: BSc Sport and Exercise Science, PGCE in Secondary Physical Education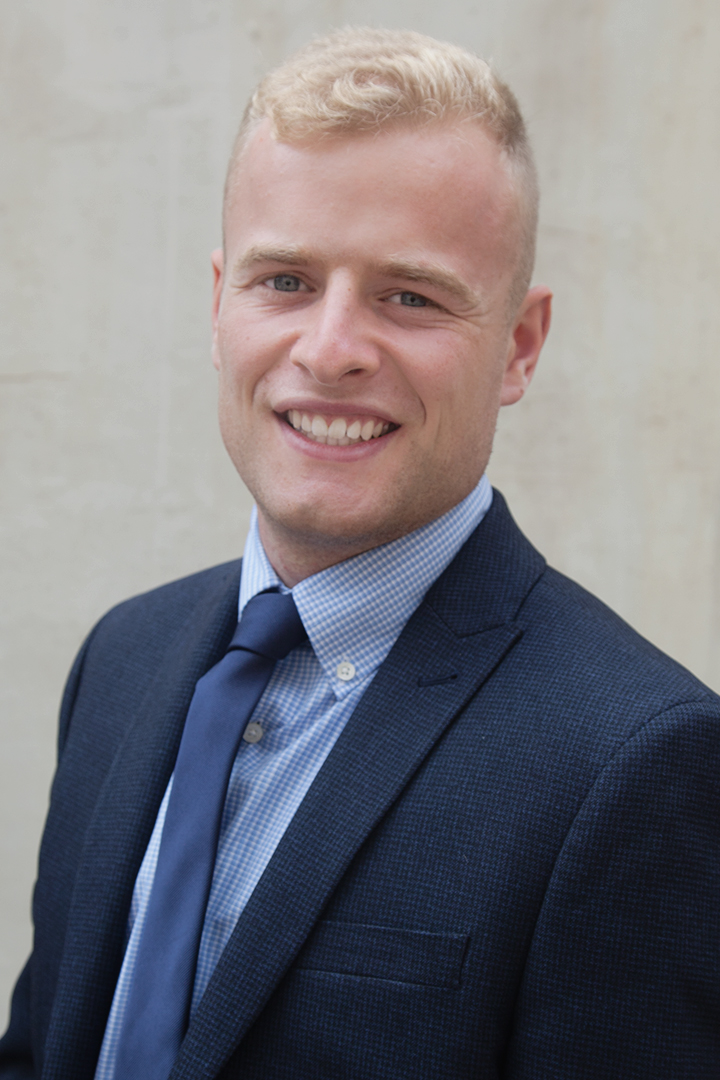 Training with the Mercia Learning Trust, Mr Tomlinson joins us with strong experience of the Trust ethos and excellent knowledge of Mercia School. He gained a first-class degree from Sheffield Hallam University in Sport and Exercise Science in 2020, before completing his teacher training in 2021. He is exceptionally passionate about physical education and looks forward to supporting Mercia's thriving sporting scene.
Mr Tomlinson is a very talented sportsperson in his own right, with a particular specialism in hockey. He has played to a very high standard, most notably National League Hockey for Sheffield Hockey Club. Moreover, he has also represented English Universities Hockey and captained Sheffield Hallam University Men's First XI in 2019. Mr Tomlinson looks forward to pushing Mercia School pupils towards exceptional sporting performance in a supportive and encouraging manner
Mr Tomlinson spent much of his training at Mercia School and looks forward to developing strong relationships with all pupils. He is fully committed to delivering exceptional sporting enrichment for all pupils, with a focus on access for pupils with additional needs and friendly competition. Away from school, he is a keen runner and supports Norwich City FC. He is also an ardent supporter of the charity Help for Heroes.
Computing
Mr D Craddock - Head of Computing
Qualifications: BEng (Hons) Electronic and Electrical Engineering, PGCE Secondary Design and Technology Education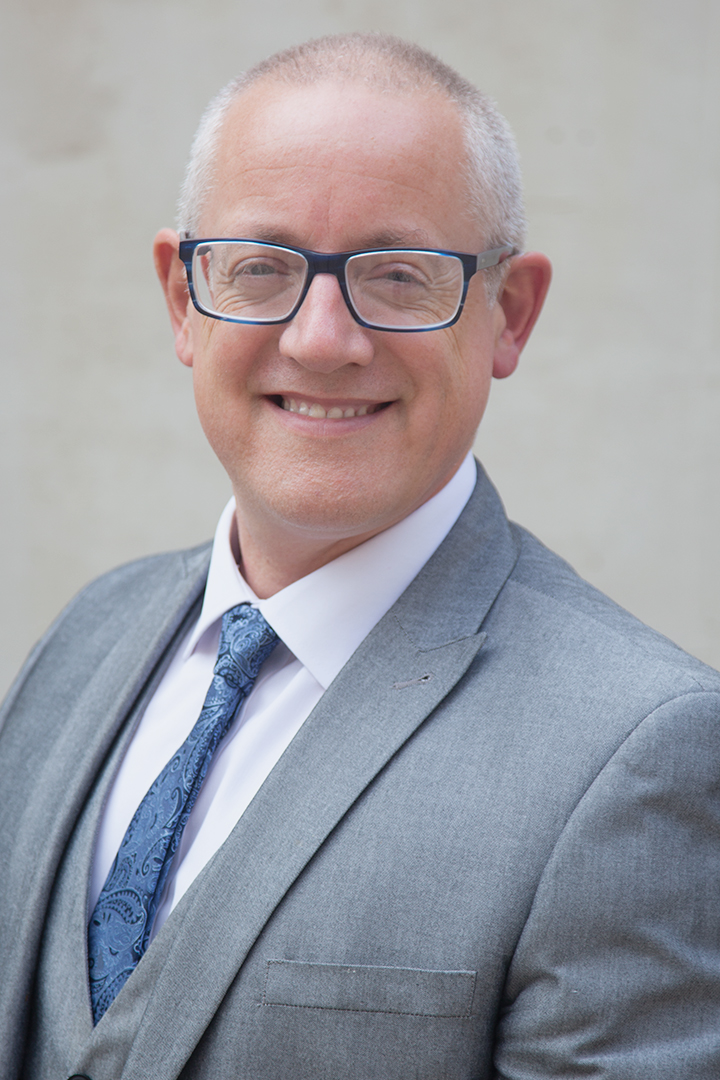 Mr Craddock brings a wealth of experience to Mercia School. He has taught for 27 years in a wide range of contexts. For the majority of his career, he has been a Head of Computing and IT, with additional pastoral roles such as Assistant Head of Sixth Form, Assistant Housemaster and a dedicated tutor. Originally a specialist in Design and Technology, Mr Craddock swapped his 'workshops' for 'desktops' and developed a passion for programming, and has taught computing and computer science to GCSE, IGCSE and A level over the last 20 years. Many of his pupils have achieved places at top universities to read Computer Science, including the University of Cambridge and Imperial College London.
Mr Craddock is a passionate advocate for pupil wellbeing and mental health. He is a Mental Health First Aider and a CEOP Ambassador. He cares deeply about young people and has, throughout his long and successful career, supported many through challenging moments in their lives. He looks forward to providing excellent pastoral support to all pupils who need it at Mercia.
Away from computing, Mr Craddock is a lover of all genres of film; particularly thrillers, science fiction, and action. He is also an avid reader of historical fiction and thrillers, having read almost the entire Ken Follet, Bernard Cornwell and Conn Iggulden canon! As a person of faith, Mr Craddock is a firm believer in the value of every person. He also serves as a community governor for Northfield Junior School in Coal Aston.
Art
Miss A Roberts - Head of Art
Qualifications: BA (hons) Fine Art, PGCE Art and Design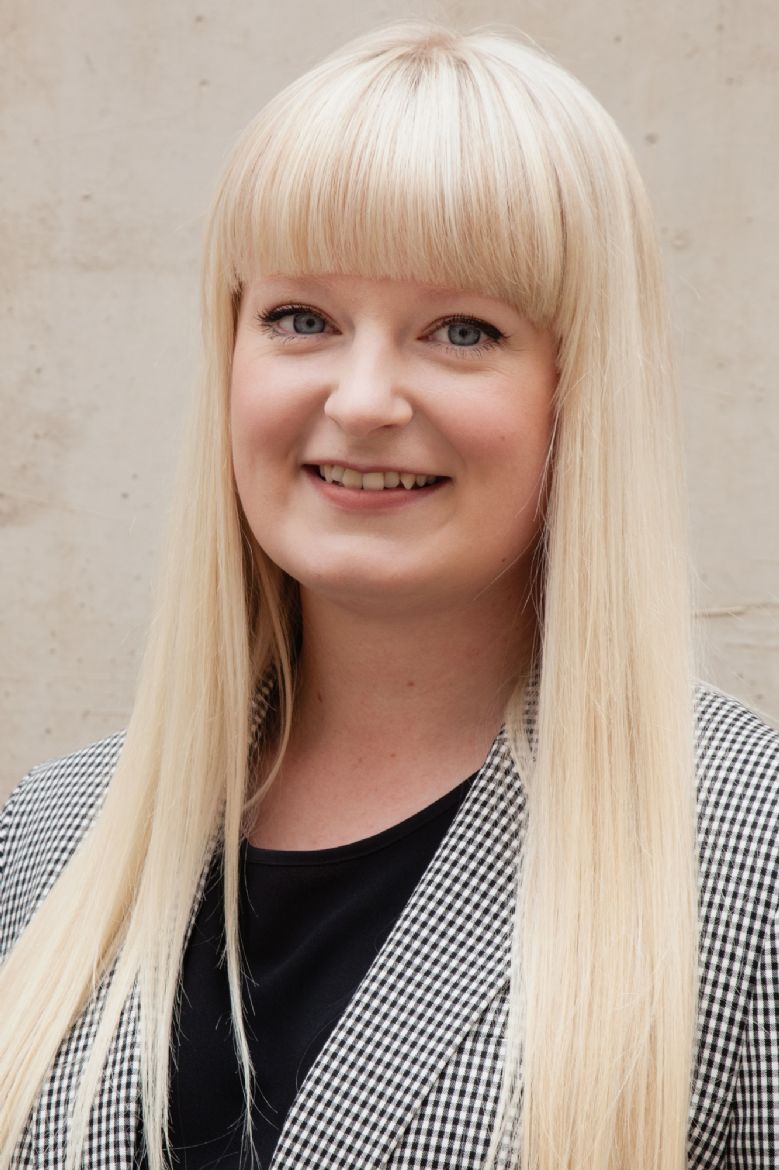 Miss Roberts is a passionate Teacher of Art who gives Mercia pupils the opportunity to experience a broad and diverse range of the Fine Arts. Miss Roberts undertook her studies at Lancaster University in 2015, and completed a Fine Art degree. Miss Roberts' favourite movement is Pop Art, and she has gained knowledge in a wide variety of Art disciplines, including drawing, painting, sculpting, animation, sound and film. On numerous occasions during her degree, Miss Roberts worked closely with local organisations and works hard to involve Mercia School in Sheffield's local Art community.
After completing her undergraduate degree, Miss Roberts worked as an Art Technician in a Lancashire school, where she gained insight into teaching and thus went on to train as a teacher in 2016. Miss Roberts completed a PGCE in Art and Design, and worked as a cover supervisor in a Lancaster school, teaching both Art and Technology. Miss Roberts offers a wide range of extra-curricular art activities to Mercia pupils and is constantly looking to widen the artistic opportunities available to pupils.
Aside from school life, Miss Roberts completes commissions on a regular basis, and has sold art work in local shops. She loves seeking out the latest Art exhibitions, reading, visiting the Lake District and is interested in nature photography.
Music
Mrs R Jarvis - Head of Music
Qualifications: BA Music, PGCE in Secondary Music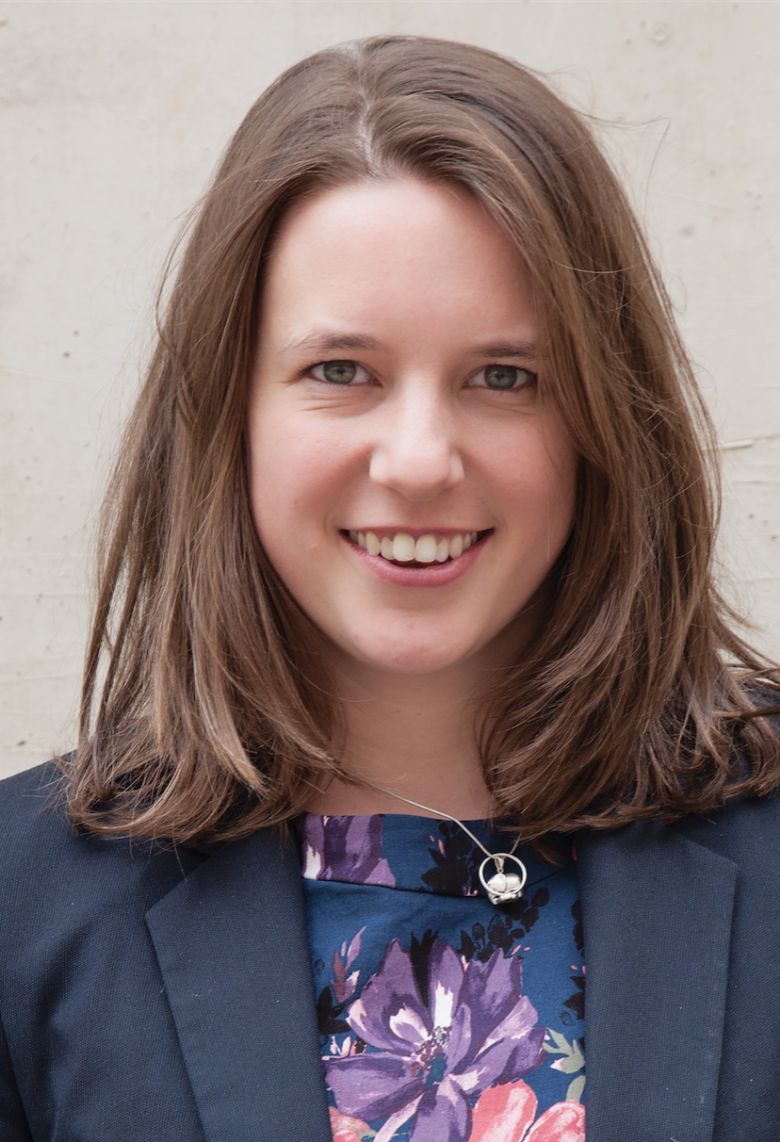 Mrs Jarvis graduated from Manchester University in 2011 with an honours degree in Music. After working with the Royal Liverpool Philharmonic Orchestra helping organise concerts she decided to peruse a career in Music Education. After completing her PGCE at Birmingham City University in 2014, she went on to work in two schools in Birmingham before relocating to Sheffield. She is hugely passionate about teaching music and believes that every child has the right to an outstanding musical education. She is hugely excited to be taking on the role of Head of Music at Mercia and is looking forward to teaching its talented students and to building the role of music as a central part of the life of the school.
Having studied cello from a young age, Mrs Jarvis is a strings specialist, and has also taught herself to play a number of instruments including the double bass and violin. She is also hugely passionate about the benefits of singing having grown up as a church chorister. She continues to enjoy being inquisitive about music, and loves discovering new music and listening to a wide variety of musical styles from folk, to jazz, rock and pop. When it comes to classical music, her favourite composer is Shostakovich. Mrs Jarvis is excited about setting up lots of ensembles in Mercia where all students can benefit from performing together, learning instruments and challenging themselves musically.
Outside of Music and Education Mrs Jarvis has a strong love of elephants, is a keen baker and enjoys sewing.
Drama
Miss S Ward - Teacher of Drama
Qualifications: BA Performing Arts, PGCE in Secondary Drama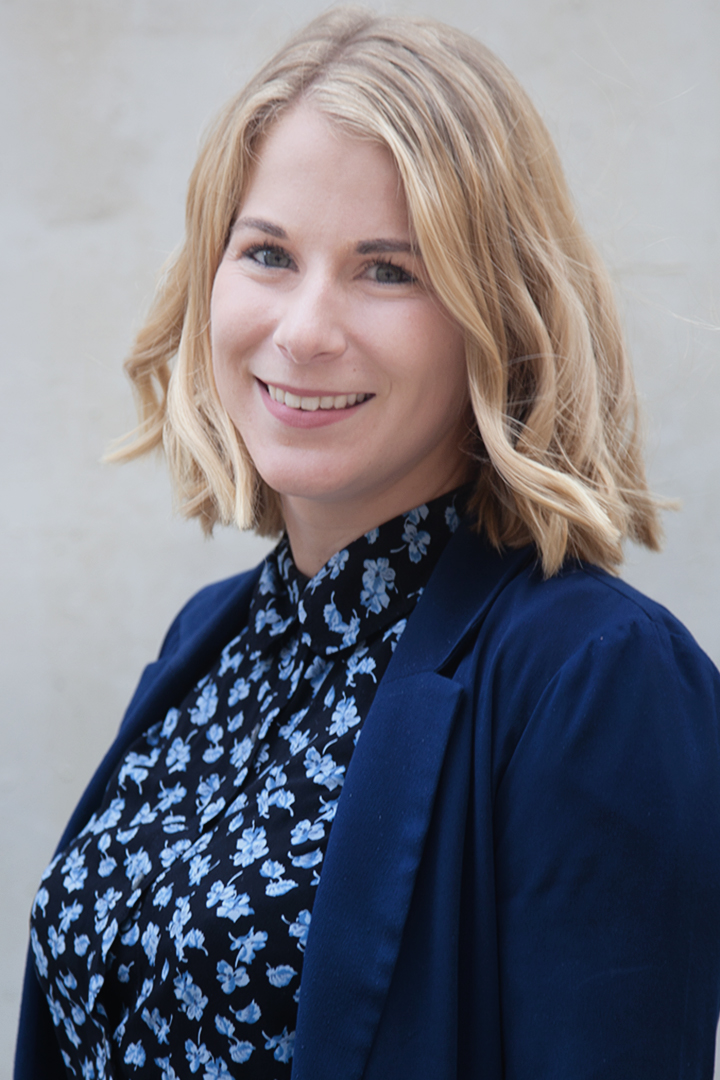 Miss Ward read Performing Arts at the University of Salford and graduated in 2011. After graduating she joined the Manchester based Theatre in Education Company 'Theatre Bus' and facilitated workshops for children between the ages of 5 and 16, covering personal, social and emotional topics. This is where she found a passion for using theatre to teach and inspire students. She gained her PGCE in Secondary Drama from Leeds Trinity University in 2014.
Miss Ward has five years' experience in the education sector and has worked for three years in a Sheffield school as a Teacher of Drama. Whilst in post, Miss Ward also served as the school's Acting Subject Leader for Drama where she gained invaluable leadership experience taking pupils through their GCSE and A-level examinations successfully. She directed and choreographed the school's production of 'Grease' and ran the extracurricular Theatre and Musical Theatre Companies. Tapton Theatre Company also performed 'A Midsummer Night's Dream' at the Shakespeare's Schools Festival in 2018.
Miss Ward has a passion for Physical and Musical Theatre. She is a trained singer and has a keen interest in sports, whether it be watching or participating. She is excited about giving the pupils at Mercia the opportunity to explore the history and world of Theatre.