Elite University Preparation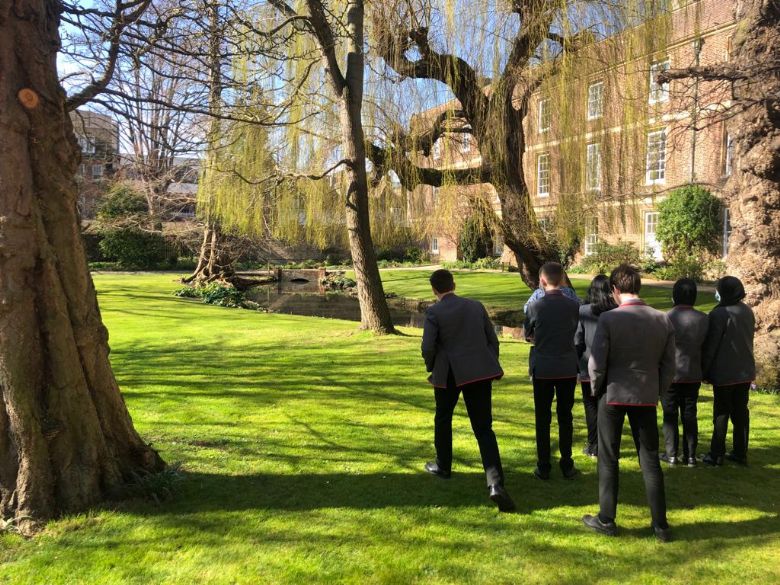 The Mercia Collegiate Sixth Form will help shape you to exceed your potential and be the very best version of yourself; providing you with the knowledge, skills and mindset that will make an elite university place a real possibility.
Our Elite University Preparation will begin the moment you arrive at Mercia Collegiate Sixth Form. We will not wait until Year 13 to begin preparations, readying you for the challenges of elite university applications will be a key priority for the Sixth Form and its staff from the moment you start. With the help of our Symposium Series, BMAT and UCAT preparation, and bespoke super curriculum; we are confident that all Mercia Collegiate Sixth Formers will receive offers to continue their studies at Russell Group universities after A Level.
Whilst we will focus on Oxbridge and Russell Group universities, our Elite University Preparation will not be confined to the elite institutions on these shores alone. Throughout the lifespan of Mercia School, we have discussed with pupils the opportunities for study abroad. We hope that some of the pupils that attend the Mercia Collegiate Sixth Form will set their sights on the prestigious Ivy League in America. By learning closely from the most successful Sixth Forms in the country, we are confident that we have the capacity and expertise to provide some of the best preparation for applying to these prestigious institutions.
All Mercia Collegiate Sixth Form pupils need to be crystal clear - the entire world of higher education is open to all pupils and we will provide you with the resources to explore the choices available, and support you to prepare the very best applications possible. We have individuals within our staff who can help you realise your ambitions and assist you in reaching your deserved next step.