Elite Performance
Mercia School is so keen to support and celebrate our Elite Performers. We have many pupils who wear their Elite badges with pride. We want to recognise the additional commitment they make outside of school and celebrate in their success stories!
In most cases, the pupils have to spend their spare time training and preparing and sometimes catching up on school work. These pupils are determined in their efforts and really exemplify all our values. We plan to keep the page updated, so you can share in the success of Mercia Pupils, and we hope it will encourage more pupils to be Elite!
If your child is involved in Elite activities, please complete an Elite Performance form, so we can assign a badge and support events and preparation. Also, please email us achievements and success stories, so we can be supportive.
Evan S - Year 8
"I have been running since I was five years old, and I train 4 times a week, including track sessions with Hallamshire Harriers.
I finished 3rd in Sheffield Schools Cross Country Championships Y8-9 boys in 2022 and I was the fastest Y8 boy in Sheffield. This meant I was selected to represent South Yorkshire in English Schools' Cross Country Championships in Kent, which was a fantastic experience!
My best achievement so far has been getting selected to represent Yorkshire in the National Cross Country Inter-counties championships in 2022. I have also taken part in National Cross Country relays this year and got lots of important experience.
I also compete in track competitions in the summer and run one of Sheffield parkruns or Graves junior parkrun every week."
Evan exemplifies some amazing Mercia values and we wish him all the best for his future endeavours. Run Evan, run!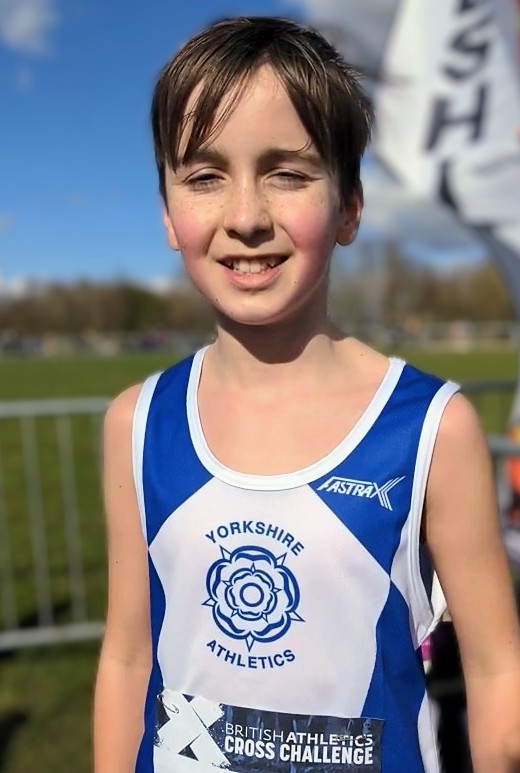 Lucy I - Year 8
Lucy is a figure skater who competes both nationally and internationally as a solo skater as well as part of a synchronised skating team.
Lucy began ice skating at the age of seven when she started 'Learn to Skate' classes. She first competed as a solo figure skater in 2018 and was spotted by British Ice Skating, the national governing body, and was invited to join their Young Stars Development Programme.
Since then Lucy has gone on to secure numerous podium positions, including three gold medals, at various competitions. This year she has received a gold medal, a new personal best score, and has moved up to compete at Basic Novice level. She has also recently qualified for the 2022 British Novice Championships.
Lucy trains six days a week, often in the morning before school, and at weekends, in both Sheffield and Nottingham ice rinks. She also has an off ice training schedule, designed to assist her with her on ice performance.
Lucy is also a member of the Sheffield Synchronised Skating Academy where she competes with two teams and has participated in many international and national competitions.
2022 is going to be an exciting year for Lucy. She will be attending the British Championships for the first time, as well as heading off to compete at an international competition in Slovenia this spring.
Lucy's long-term ambition is to make it to the GB Development Squad and ultimately to represent Great Britain at the Olympics.
Lucy has travelled extensively with her sport and really does exemplify the Mercia values of excellence and commitment. Her ice skating is a real passion and are so excited to have a potential Olympian at the school!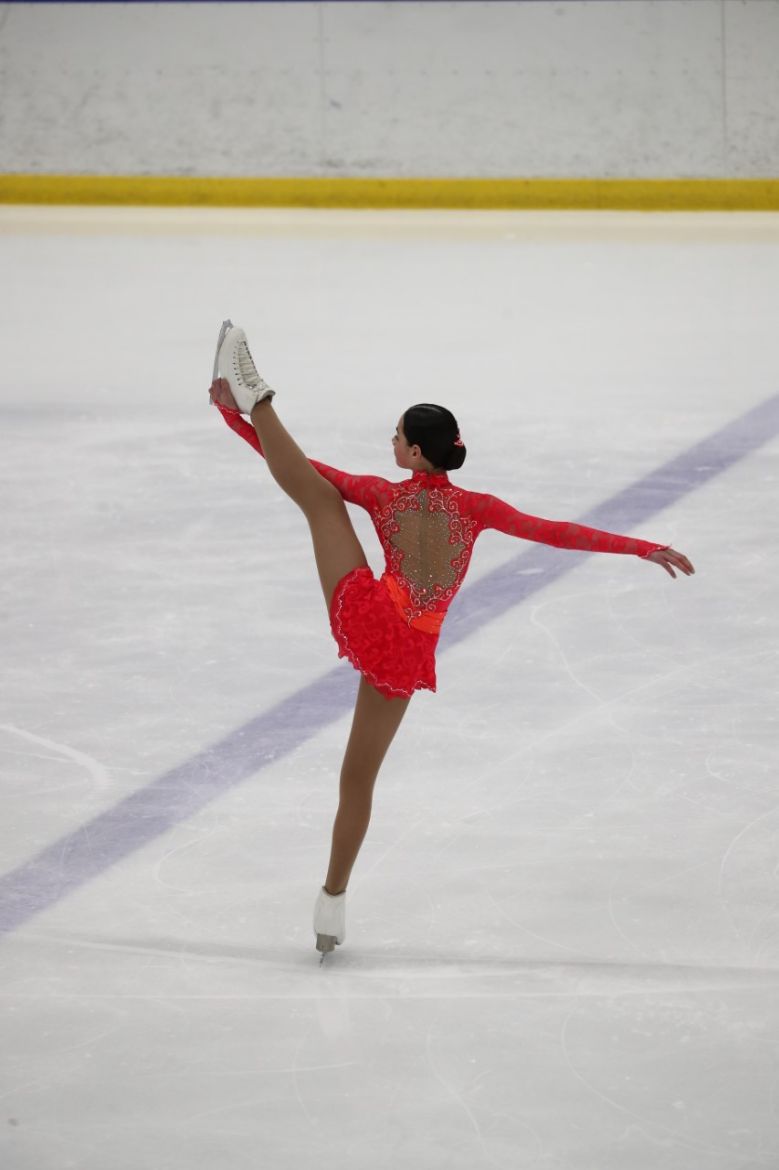 Tyler K - Year 8
Tyler has been playing ice hockey for three years, he played for the U11B team the Swampfrogs at Sheffield ice hockey academy, where he received the best forward of the year award, he then moved up to their 13B team the Sabres but unfortunately Covid 19 hit and that was the end of ice hockey for a time. Then he trialled at the newly formed ice hockey club at Leeds in August 2021: The Leeds Junior Knights. He was offered a spot on the U13s team and has also played several U16s games also. His team are also undefeated in their first season and are top of their league. He has also played for Blackburn Hawks when they were short benched due to illness and scored a hat trick. He is looking forward to improving more and more and hopes one day to represent GB in Ice Hockey.
Tyler has shown real resilience and determination in the pursuit of his sport and exemplifies the Mercia values of excellence and determination. Keep going Tyler!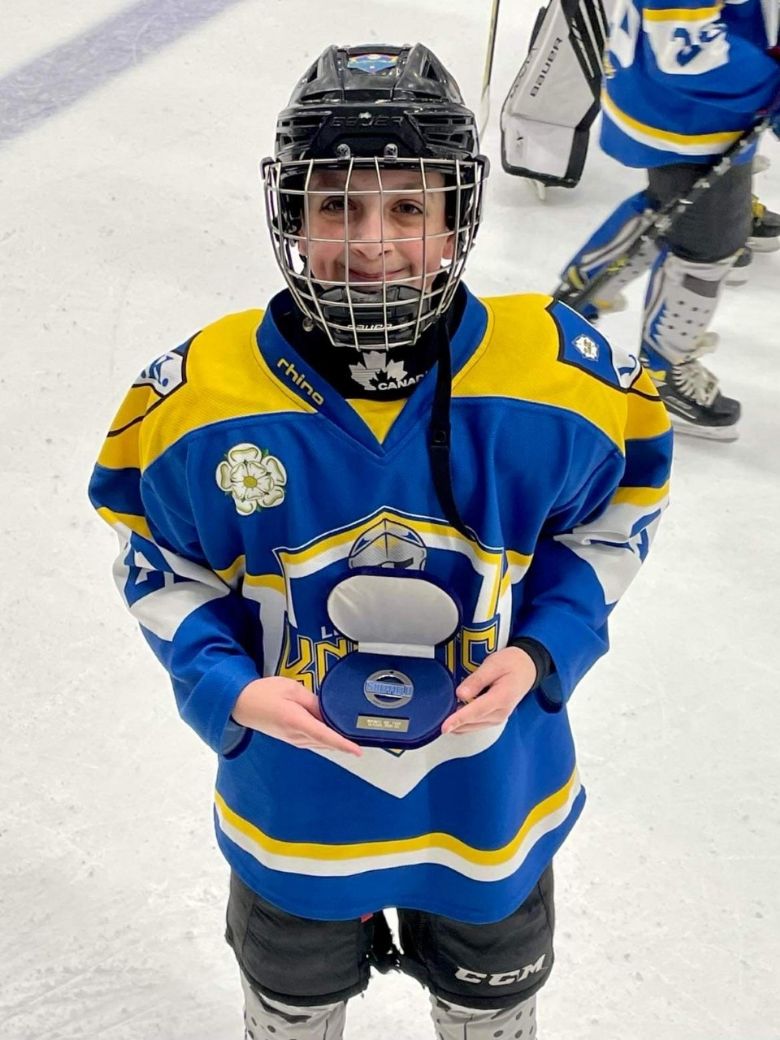 Louise K - Year 10
Louisa has been playing ice hockey for three years, the first two years she played for the Sheffield Shadows U16s team and played in defence. She was also training at the Sheffield Ice Hockey Academy. In August 2021 a new club was formed at the new Planet Ice rink in Leeds, Louisa trialled and was offered a spot on the U16s mixed team.
Since then, she has not only played for the U16s but has played a few U18s mixed team games also. Her team the Leeds Junior Knights in their first season are currently undefeated and are at the top of their league. Recently Louisa also moved to play for Kingston Diamonds U16s girls and has been invited to play up to their premier ladies' team and also their Elite ladies' team. She is hoping to be able to achieve a scholarship for ice hockey to attend University in the U.S and become a lawyer.
Louisa's ambitions are incredible and she has shown real fortitude and commitment to her sport and we hope that sport will continue to be a part of her journey ahead.