Open Event - 2 October 2021 (10:00-12:00)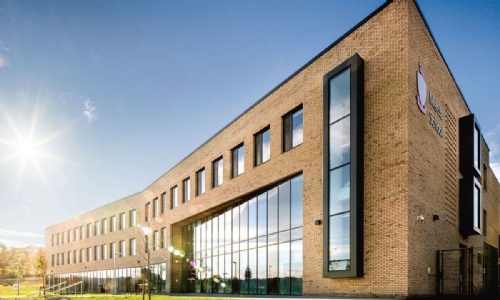 Successfully opening in September 2018, Mercia School has grown exponentially and will welcome its fifth year group in September 2022. Mercia has been hugely oversubscribed every year since we opened and we look forward to continuing the trend in 2021-22.
Returning to a face-to-face event in school, the Open Event will give parents/carers a chance to tour the school and hear a keynote speech from the Headteacher, Mr Dean Webster. He will explain the fundamental vision and values of the school. He will outline how the school is organised and what that will mean for your child. The Headteacher will speak at the following times:
Speech 1 - 10:15
Speech 2 - 11:30
Families picking Mercia School have to be fully supportive of every facet of school life. So far, parents and carers have been staunch supporters of the school and it is essential that this continues over the coming years. We are very proud of our strong relationships with parents, carers and other stakeholders.
Due to unprecedented interest in the school and huge demand for places, we ask that only families with Year 5 and Year 6 pupils attend this event and register please. For those with younger children, throughout the academic year 2021-22, there will be much more opportunity for other families to visit the school. We thank you in advance for your co-operation here.
Please register for the Open Event using the link below:
https://www.eventbrite.co.uk/e/mercia-school-open-event-tickets-168408834357